Home improvements are worth making because they help make your home a safe, comfortable place to live. Good home improvements also raise your home's value and protect your investment. Still, many of the most valuable home improvements require a significant investment upfront, and not all homeowners have the money it takes to complete major home upgrades.
If you need to make a home improvement and do not have the money to make this happen, lender financing may be necessary. There are two common renovation loans that are popular. One is a common FHA product called the  FHA203k. The next most common one is a Fannie Mae product called a Homestyle Renovation Loan. Both are a popular option for homeowners who want to make home improvements in Connecticut or throughout the United States. If you would like to make a home improvement, home renovation, remodel  or are buying a home that needs upgrades or improvements and do not have the funds, the FHA203k or Fannie Mae Homestyle Renovation Loan may be for you. Here's what you need to know about the FHA203k Renovation Loan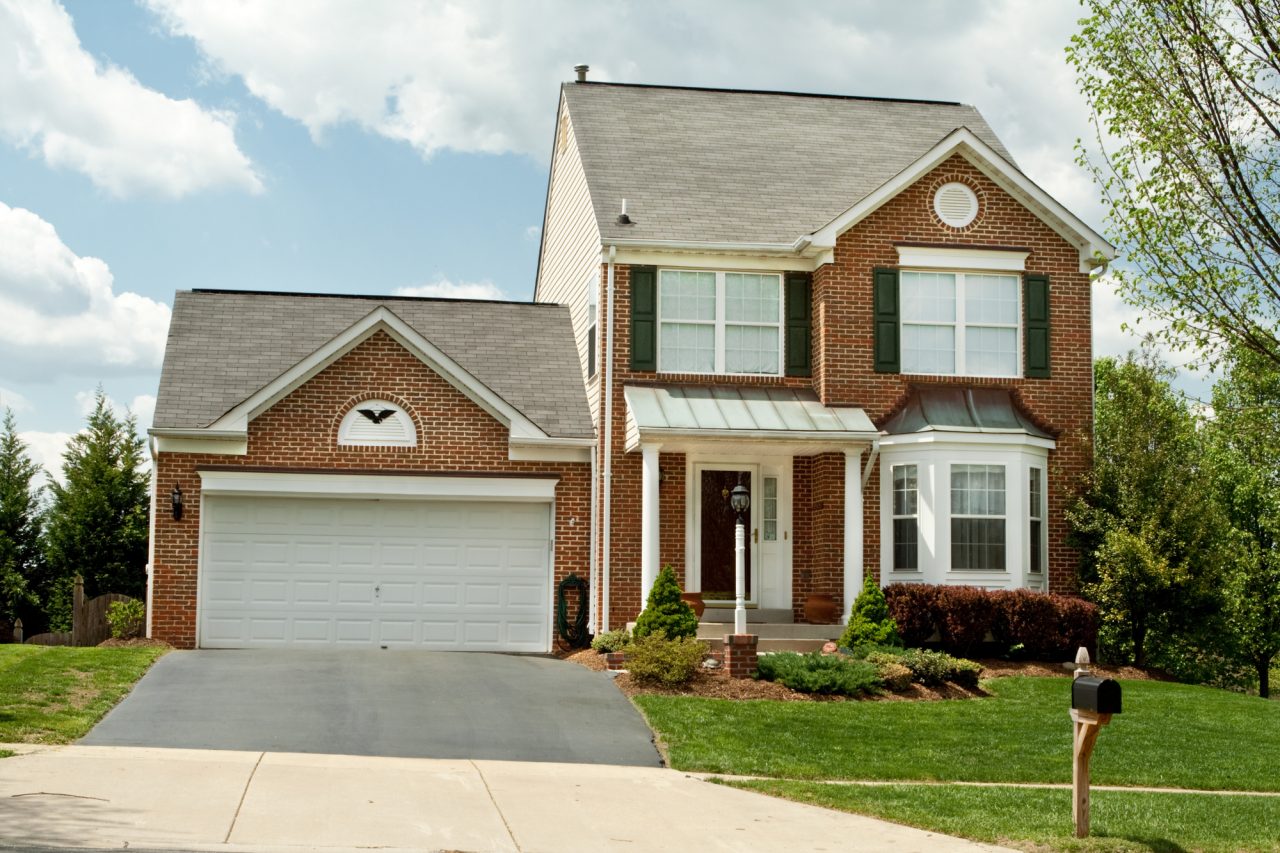 What Is A FHA203k Renovation Loan?
The FHA 203k loan is a loan that allows homeowners to buy or refinance their existing home loan while borrowing money for home improvements like repairs and remodeling. This type of loan is backed by the Federal Housing Administration (FHA). It's the preferred home renovation loan for homeowners on a budget and homeowners who have less than ideal credit.
What Are the Requirements for an FHA 203k Loan?
Like any other government backed loan,  the FHA203k  have requirements of credit score, debt to income, total house hold income among others. If you meet the requirements, this may be the right kind of loan for you.
Income and Debt Requirements
Debt-to-income ratio is how much money you make each month compared to how much you owe each month in debt. Most of the time, lenders prefer to make loans to people who spend less than 43 percent of their monthly income on their debts. For example, suppose your monthly pre-tax income is $4,000, and you spend $500 per month on your mortgage, $250 per month on your auto loan and $250 per month on your student loan. The total monthly amount you spend on debt every month is $1,000, so your debt-to-income ratio is 25%.
Of course, debt-to-income ratios are rarely so straightforward. There are many DTI calculators online that can help you determine your personal debt-to-income ratio, or you can consult with mortgage brokers in CT to find out more.
Minimum and Maximum to Borrow for Repairs
There are two types of FHA203k Loans. The Limited and the Full.
The FHA203k Limited has a maximum of $35,000 and a typical minimum of $5,000 but with some lenders having different minimums
With an FHA 203k loan, the minimum you can borrow for repairs is $5,000, and the maximum is $35,000, though most lenders cap the loan at around $30,000.
Down Payment
For a credit score of 580 or higher, the minimum down payment is 3.5%. For lower credit scores, the minimum down payment is 10%. If you're having trouble with the down payment, a family member or pre-approved non-profit organization can give you the down payment as a gift (all of it!).
Credit Score Requirements
Technically, FHA allows borrowers with a credit score as low as 500 points to qualify for a loan, but some FHA lenders may have higher requirements. Borrowers that only meet the bare minimum requirements may have higher down payment minimums, and may have to pay a higher interest rate as well.
Eligible Projects
Not all projects qualify for an FHA 203k loan. Generally speaking, luxury upgrades, minor landscaping changes and structural improvements are not allowed with this type of loan. The change must be something that will not take longer than 6 months. FHA 203k loans may be used to make the following improvements:
Eliminate health and safety hazards
Install or replace the flooring
Improve the appearance of the home
Kitchen and bathroom remodels
Rehabilitate sewer and plumbing
Improve the home's energy efficiency
Repair the roof, downspouts and gutters
Make the home accessible for someone who is disabled
The FHA 203k loan can be used for other home improvements as well, so you'll have to check with your lender to find out whether your intended home improvement qualifies.
Other Requirements
You must live in the house you're renovating. It cannot be a rental property or a fix and flip.
You must be a lawful citizen or permanent resident of the United States.
You may not have had a foreclosure in the last 3 years.
You must be prepared to provide information like your social security number, income information, credit score and other financial information.
HUD Consultant Required?
A HUD consultant is required for FHA203k "Full" loans but not the "Limited" , but it is recommended even if it's not required and some lenders may require it. You can find a HUD consultant through the HUD website.
What Are the Benefits of FHA Lender Financing?
Most people turn to FHA lender financing because of the low minimum downpayment and low credit score requirements. This type of loan also offers a competitive interest rate. The biggest downside of the FHA 203k loan is the FHA mortgage insurance requirement, but if you already have an FHA loan for your home, this is an expectation you're familiar with.
How Can You Get FHA Lender Financing?
The process of getting FHA lender financing isn't very difficult, but you'll need to be organized and be prepared for the process to take a little while. Shopping around and applying for a loan is a process that can take days or weeks, depending.
Prepare Your Financial Documentation
Your lender will ask you to provide a variety of financial documentation, including pay stubs, bank statements, tax documents and more. Having this paperwork ready at the time of application can help the application process go more quickly.
Find a Lender
To get FHA loans in CT, start by shopping around for a lender. There may be many approved lenders in your area, but interest rates and qualifications may vary from one lender to another. Shopping around can help you find the best deal. Remember that every tug on your credit can impact your credit score, so be choosy about which lenders you allow to check your credit during this shopping around phase.
Apply For Your Loan
Once you're confident that you've found the right lender, fill out the paperwork and apply for the loan. Supply your lender with any paperwork they're requesting.
Find a Contractor
FHA requires work to be performed by a licensed and insured contractor, so you cannot DIY the work for your FHA loan. There's a lot of paperwork associated with these home improvements, so it's best to work with a contractor who is familiar with 203k loans and how they work. If possible, hire a contractor who has performed home improvements for this kind of loan before.
Get the Approval, Close on the Loan
Once you've found a contractor, get the FHA approved from the lender. Your lender will require an appraisal of your home, then the paperwork can be signed and the loan will close. Once this is done, your contractor can get started.
Do You Need Financing?
Not sure if you need financing? Start by making a home improvement budget.
Decide what your home improvement project will be. Make a list of goals, must-haves and nice-to-haves.
Meet with contractors to discuss your home improvement, and get quotes. This will help you decide about how much you can expect to spend on your home improvement.
Assess your cash on hand and decide how much you can afford to spend. Use this information to decide whether you will need to borrow money.
Talk to lenders to find out how much your monthly payments will be. If you need financing and have decided you can afford it, move forward with your project.
Ready to Get Started With Your Home Improvement? Contact an Approved 203k Contractor
Once you've remodeled your home, your quality of life should improve and your home will be worth more. Making that home improvement is worth it! Fine Home Contracting improves and remodels homes in Woodbury, Wolcott, West Hartford, Watertown, Thomaston, Southbury, Plymouth, Plainville, Morris, Middlebury, Litchfield, Harwinton, Farmington, Burlington, Bristol, Bethlehem and beyond. We're a family-based business that provides ethical, beautiful home improvement services in Connecticut. Call today to make an appointment to discuss your upcoming home improvement.