If you're living in a growing household, or just living in a home that's too small for your needs, an addition is a smart way to gain space in your home without going to the trouble or expense of relocating. When you're considering a home addition, it's important to learn the cost and make a budget to ensure that this is the kind of home improvement you can afford.
Ultimately, the final cost to add a room will depend on the contractor you hire. However, knowing the price ranges of how much does an addition cost can help you start the budgeting process. Here's what you need to know.
Factors That Affect The Price Of A Home Addition
Knowing the factors that affect the price of a home addition can help you decide which kind of home addition is right for you. This is especially true if you're on a budget.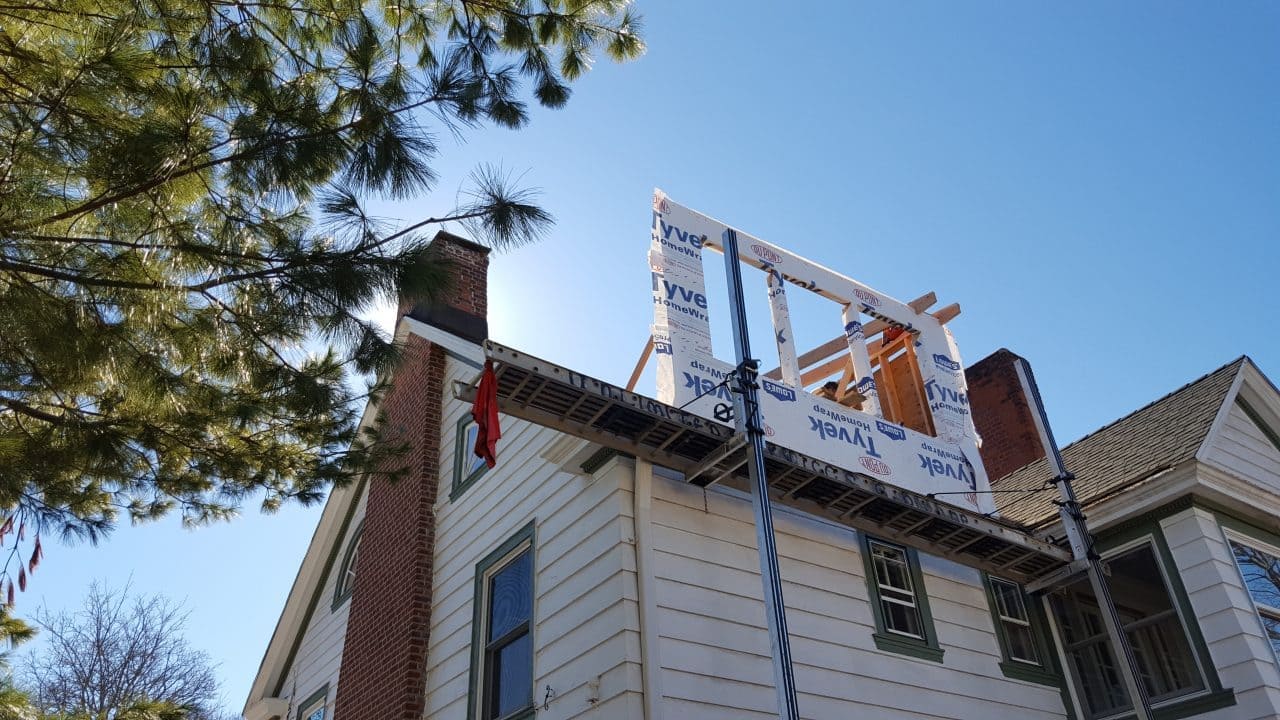 Size
Square footage definitely impacts the addition cost, but not in a way that you might think. Homeowners typically pay more per square foot when the home addition is smaller, versus a much larger home addition. This is because of the built-in costs that are not affected by the size of the project. As the project grows in size, these built-in costs are spread out over a larger square footage, thus reducing the overall per square foot cost.
Type of Home Addition
Complex home additions, including lots of plumbing or complex electrical work, are more expensive. Building an apartment over your garage, complete with a bathroom and kitchenette? You'll pay more for that kind of addition compared to a simple room built off the side of your home. Your contractor can talk to you about the complexity of your project and what factors may be bumping up the price.
Location
Building up (adding a story onto your home) typically costs more than building out. Some homeowners choose to build up because it takes up less yard space and helps control the footprint of the home. If you're thinking about adding a story onto your home, just keep in mind that your home will likely be uninhabitable during the construction, and you may need to find another home where you can live. Talk to your contractor to estimate costs and decide if this kind of home addition is right for you.
Contractor Selection
Every contractor has their price point and rate expectations. You'll get a sense of what is a fair rate for your home improvement by meeting with multiple contractors before hiring one to start your job. You may also get some cost-cutting suggestions from contractors who want to help you meet your remodeling goals without breaking the budget.
When you're choosing a contractor for this kind of home improvement, it's important to be wary of contractors that claim they can perform the work for dramatically lower than the competition. Contractors who under bid may be purchasing low-quality materials, hiring inexperienced workers, or maybe leaving some costs off their bid only to add them back in later. Hiring such a contractor could lead to expensive repairs down the road.
Types of Additions
There are many different ways to meet your remodeling goals. Every home addition has its own costs.
Bump-out
A bump-out is a small addition built on to the side of your home's foundation. Bump-outs are a good way to add some square footage to a room that is too small. The advantage of a bump-out is that the addition is built on to the existing foundation without a new foundation being laid. The addition is cantilevered. This helps control costs, but also means that the addition cannot be too large.
Garage Conversion
A garage conversion is an addition of sorts, but does not require the contractor to lay a new foundation. This is another way that the contractor can control costs. Converting your garage into an apartment is a good way to inexpensively expand the size of your home, if you're seeking a few hundred extra square feet.
Sunroom
Sunrooms are generally sold as pre-fabricated rooms that are built onto the side of the house. They do not provide supplemental living space, but instead offer an extra place for personal recreation or enjoyment. Sunrooms make a good space for reading, relaxing, or talking to friends.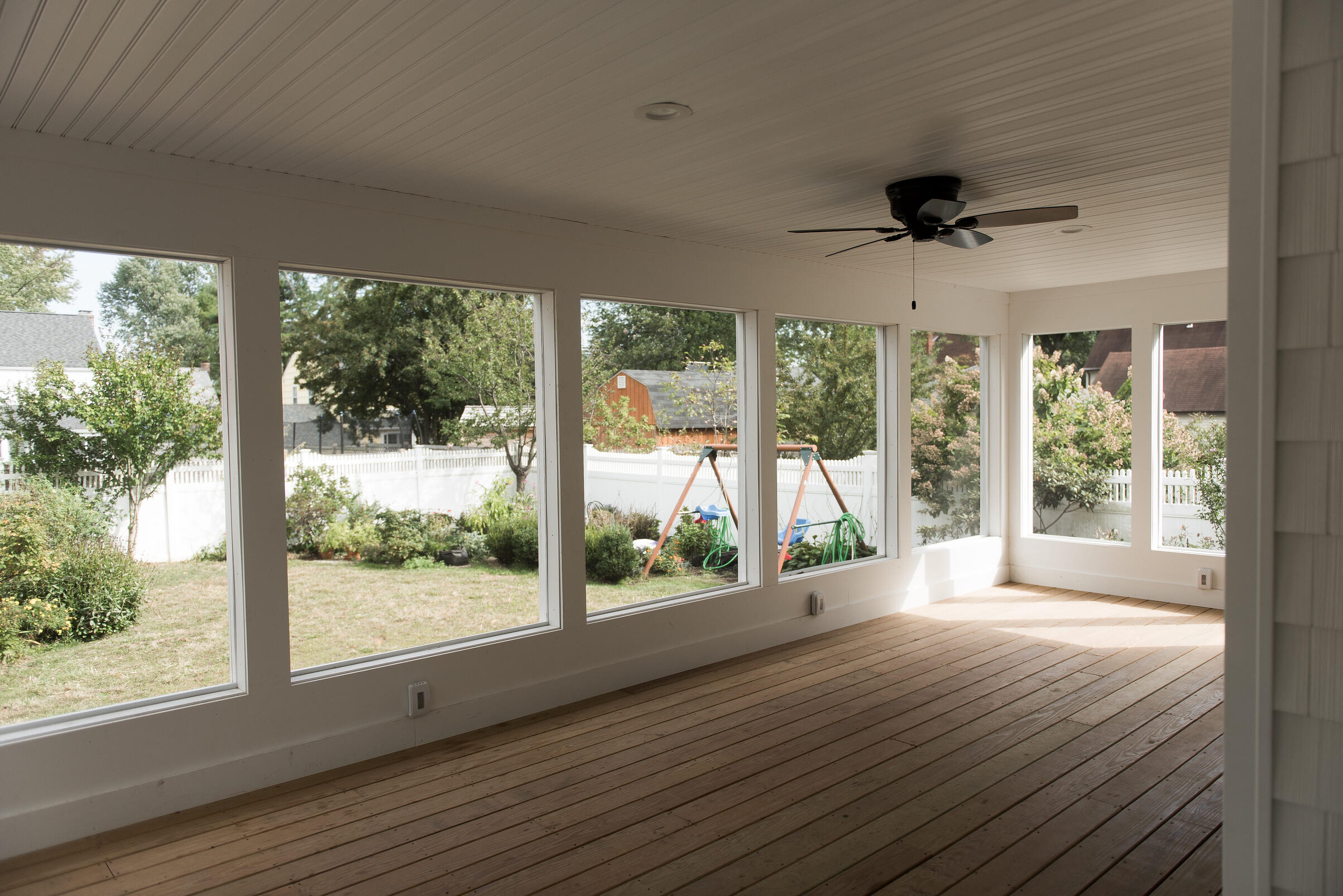 Traditional Addition
Traditional additions involve the addition of a room or suite of rooms that are intended to provide extra living space. Traditional additions may be as small as a bathroom, or as large as an in-law suite. These additions require a foundation to be installed, unless the addition is built up, creating an additional story on your home.
Average CT Home Addition Cost
So what does all this cost?
Expect to spend an average of about $225 per square foot for a standard one-room addition to your home, keeping in mind the costs go up and down based on amenities, fixtures and size.
For example, a bump-out added to a living room creating 200 square feet of space may cost as little as $17,000. However, a bathroom of only 100 square feet may cost as much as $50,000 to construct. That's a big difference!
Plan to spend somewhere between $300 and $550 per square foot for a home addition. To narrow that range, contact multiple contractors in your area. Meeting with contractors can help you gauge what is a fair price for the work that needs to be done.
Adding Onto a House This Year? Call Fine Home Contracting Today to Make An Appointment
The cost to add a room may be little compared to the cost of moving, so get started contacting contractors. Make your house your dream home! Call Fine Home Contracting to discuss the cost of your upcoming CT remodel today.