What is CAPS?
Aging in place refers to the desire of older adults to continue living independently in their own homes as they grow older. The CAPS program focuses on creating safe and accessible living environments for seniors by remodeling their homes to meet their changing needs. CAPS remodels involve a comprehensive evaluation of the home, identifying potential hazards or barriers that may hinder mobility and independence.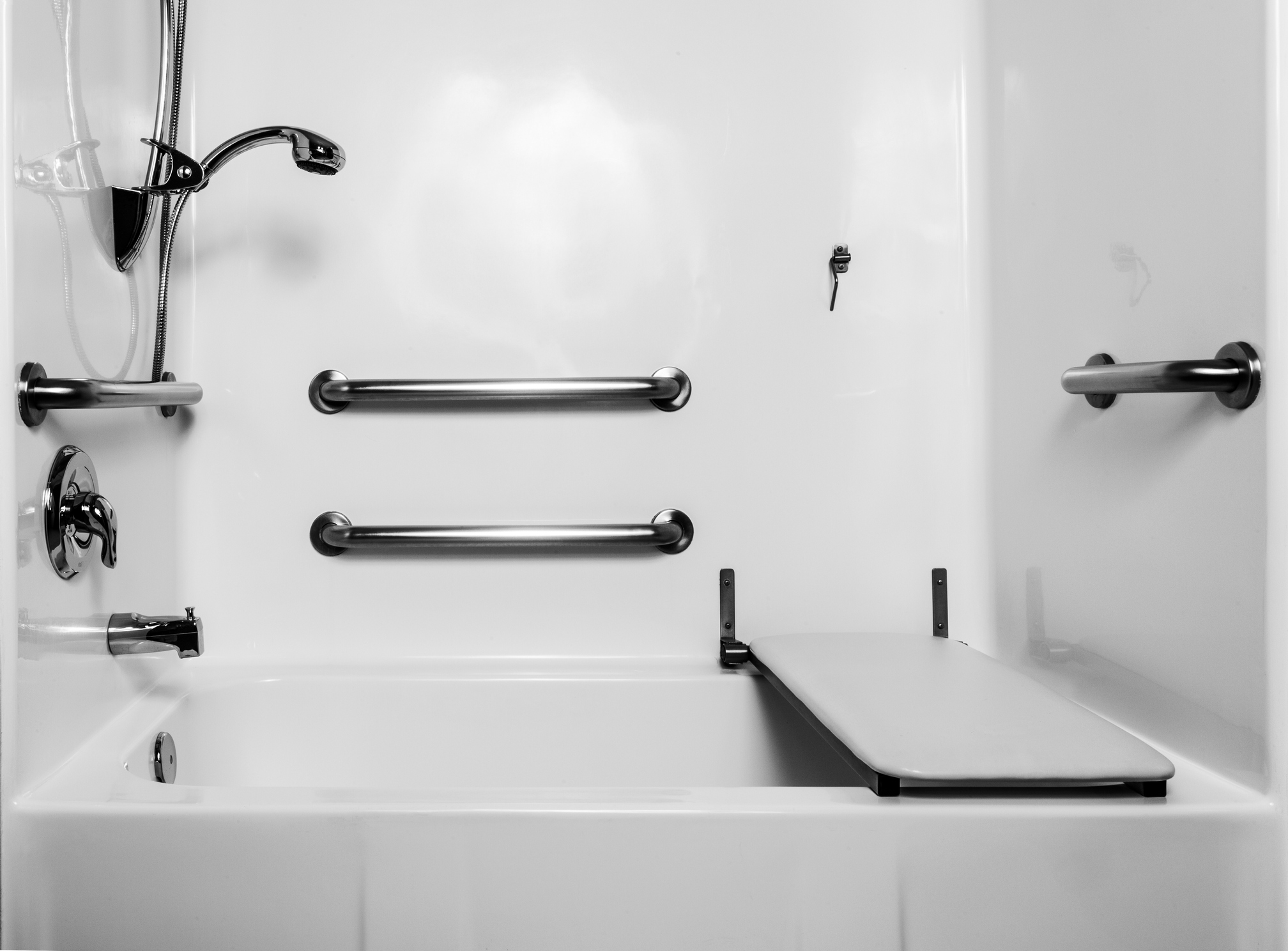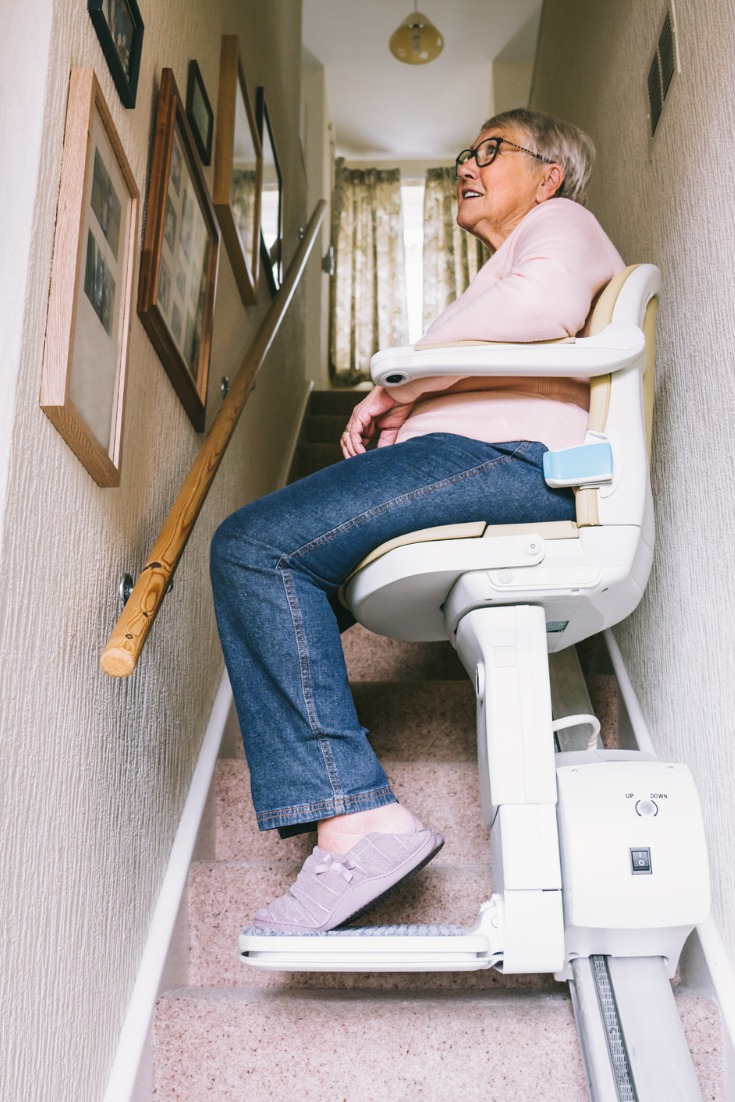 Common CAPS Renovation Work
Work typical for CAPS remodels includes:
Installation of Grab Bars throughout home (Particularly in Bathrooms)

Conversion to curbless shower or walk-in bath to minimize trip hazards.

Widening of walkways for easier wheelchair access

Installation of ramps and railings to eliminate barriers within the home.
Why Choose a CAPS Contractor?
A Certified Aging In Place specialist has your best interest at heart, and the knowledge necessary to make the most of your existing home.
Enhanced Safety: CAPS remodels focus on making homes safer for elderly individuals by installing features such as grab bars in bathrooms, slip-resistant flooring, and adequate lighting to reduce the risk of falls. CAPS remodels can significantly enhance safety and prevent accidents.

Increased Accessibility: CAPS remodels incorporate features like wheelchair ramps, widened doorways, and zero-step entrances to promote easy access and movement throughout the house. These modifications enable elderly homeowners to navigate their homes independently, maintaining a higher level of autonomy.

Improved Comfort and Convenience: CAPS remodels aim to improve the overall comfort and convenience of the living environment for elderly homeowners. This may involve adapting kitchen and bathroom layouts to accommodate wheelchair use, installing adjustable-height countertops and cabinets, or adding features like walk-in bathtubs or curbless showers. These modifications reduce physical strain, allowing older adults to continue performing daily tasks with ease.

Future-Proofing: By implementing universal design principles, CAPS remodels ensure that the home remains suitable for aging in place as the homeowner's needs evolve. This forward-thinking approach saves the hassle and expense of further modifications down the line.

Cost Savings: Opting for CAPS remodels can be cost-effective compared to alternative solutions like assisted living facilities or nursing homes. By modifying the existing home, elderly homeowners can avoid the financial burden of moving or paying for ongoing care services. CAPS remodels can be tailored to fit specific budgets and needs, making it a more affordable option for aging in place.
Frequently Asked Questions:
| Care Type | Average Monthly Cost |
| --- | --- |
| In-Home Care Professional | $2,400 |
| Nursing Homes | $9,000 – $15,000 |
| Semi-Assisted Living | $4,500 |
| CAPS Home Remodels | $500 – $1,000 |
Customer Service – Your project has a dedicated Project Manager available to answer questions, provide oversight, and ensure you are satisfied at every step.

Reliability – Our extensive work in residential remodeling across Connecticut has given us deep understanding of building codes, permits, and regulations to ensure compliance throughout the remodeling process.

Attention to Detail – We work closely with our clients, taking the time to understand their individual preferences, mobility challenges, and specific requirements.
"Stephanie was AWESOME to work with! She was very responsive and down to earth. She made it very comfortable to be able to talk to her and bounce ideas off of each other. Her ideas for my bathroom remodel were spot on! My parents' new bathroom and closet are beautiful thanks to Stephanie!"
My experience with Fine Home was phenomenal. My designer, Stephanie, was creative, knowledgeable and so instrumental in creating the perfect kitchen design. Aric, and Kryz were so proficient and effective. We had a great rapport. I definitely will be acquiring Fine Home for my next project.
Their professionalism throughout the entire project was remarkable, with a high level of skill and craftsmanship, delivering exceptional quality work. Collaborating and communication with them was a breeze; they were friendly, attentive with prompt and clear updates on the progress of the project. While their services may not be the cheapest option, the outstanding results and the overall experience made it well worth the price. I would not hesitate to work with them again in the future.
Overall, I highly recommend Fine Home Contracting. They made this project smooth and the results were amazing. I will be using them again for a bathroom remodel I am planning for next year. They are top-notch!
Fine Home Contracting has done several remodeling jobs for us. Their work is of the highest quality. They show up on time and keep the job site clean and neat during construction. I highly recommend Fine Home Contracting.
We used Fine Home Contracting LLC to put an addition on our master bedroom. We would highly recommend them to anyone and if we ever decide to add on or do any large home maker over projects wouldn't hesitate to hire them again. They were always professional and courteous, and always let us know when someone would be coming ahead of time. Anytime I had a question no matter how small, it was always answered in a very timely manner.