When it comes to real estate investments, taking your first steps and getting your foot on the property ladder is often the trickiest stage. One of the most popular options for aspiring property owners is renovating a duplex: Duplex properties offer both rental income and potential appreciation, making them an attractive option for investors.
But what if you need financing to fund the renovation? This is where an FHA 203k loan comes into play. FHA 203ks are limited to owner-occupied properties, so in most cases they aren't suitable for investment properties. The opportunity duplexes provide to use a FHA backed renovation loan while also gaining a passive income is fairly unique in the real estate world, especially for first-time owners.
In this guide, we'll explore how to find suitable properties, locate a qualified FHA 203k contractor, understand the nuances of 203k loans, and discover valuable tips for renovating a duplex for investment.
Understanding FHA 203k Loans
FHA 203k loans are government-backed loans that provide financing for the purchase and renovation of properties. However, there are some restrictions to consider:
Loan Types: There are two types of FHA 203k loans – the Standard or "Full" 203k and the Limited  or "Streamline" 203k. The Standard is for major renovations, while the Limited is for less extensive projects. Limited 203ks generally do not require a certified HUD inspector, but also cannot exceed $35,000 in funding.

Eligibility: To be eligible for a 203k loan, the property must be at least one year old and can include one to four units. The property must be owner occupied as well, which luckily makes duplexes eligible for this financing.

Loan Limits: There are maximum loan limits based on your location. Be sure to verify the limits in your area.
Finding the Right Duplex Property
Before diving into the world of renovation, you must find the perfect duplex property. Here are some essential steps to consider:
Research Your Market: Start by understanding the local real estate market. Look for areas with strong rental demand and potential for future growth.

Set a Budget: Determine how much you're willing to invest in both the property purchase and renovation. This budget will guide your search.

Seek Professional Assistance: Work with a real estate agent who specializes in investment properties. They can help you find suitable duplexes and negotiate deals.

Inspect Thoroughly: Once you've identified a potential property, conduct a comprehensive inspection to assess its condition and the scope of renovation required.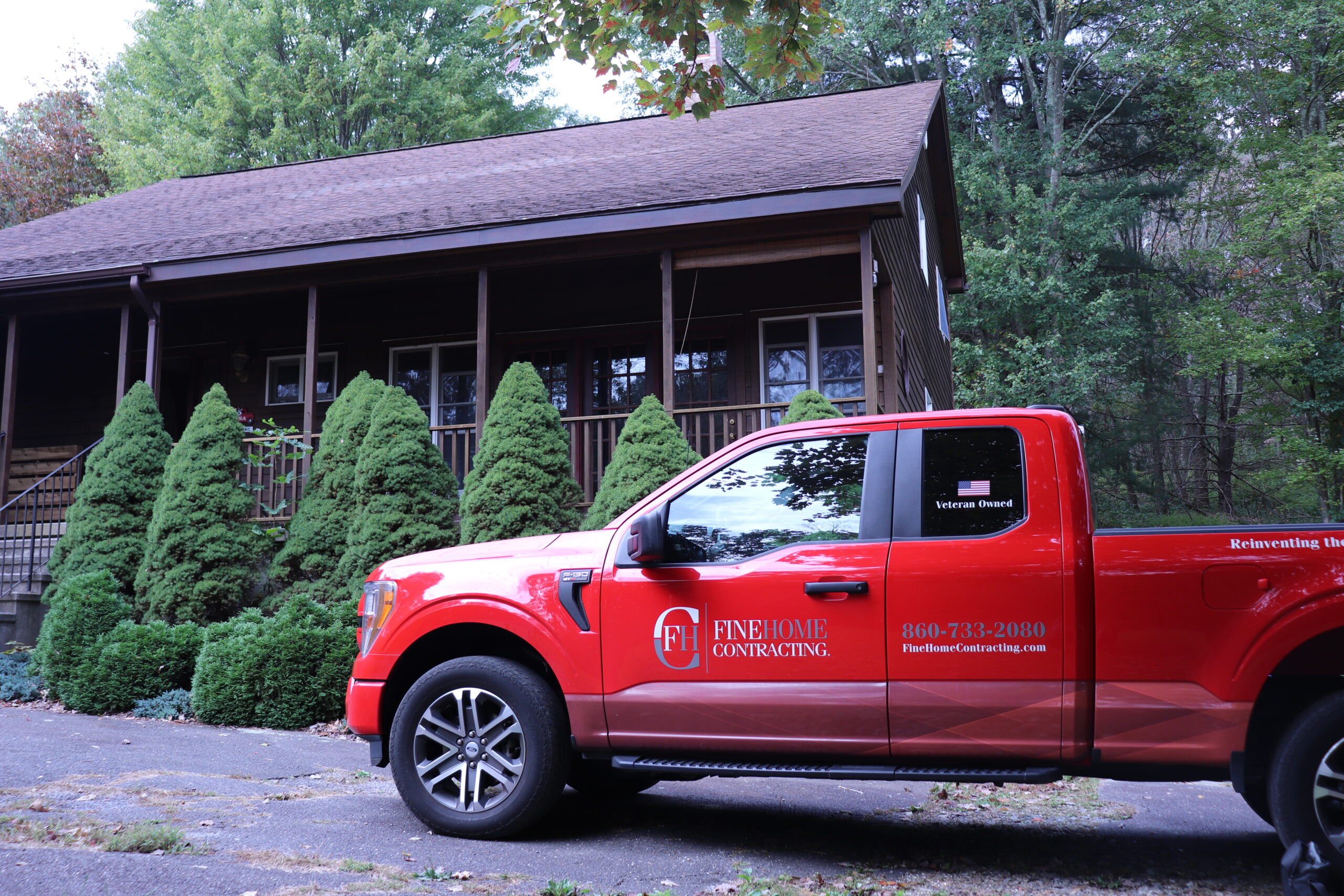 Finding an FHA 203k Contractor
Not every contractor is prepared to handle a 203k renovation: They require knowledge specific to FHA's standards for minimum repairs, and furthermore need to be able to work alongside a HUD or home inspector. Here's a few tips on how to locate the right professional:
Research and Interviews: If you already have a lender or inspector, asking them what contractors they've worked with in the past is a great place to start. Conduct thorough research and interviews with multiple contractors to find one with 203k experience that you feel comfortable with. Ensure they are FHA-approved, licensed by the state, and carrying up-to-date insurance.

Check References: Request references from previous clients and inspect their past renovation projects. While not all contractors will have a client willing to speak with you directly, you should have no problem finding past reviews and testimonials. Ask for pictures of past projects that align with your goals, what problems occurred during past project and how they were handled, and how escalating any issues during renovation will work.

Assess Financial Stability: Ensure the contractor is financially stable to complete the renovation and avoid delays. Most home improvement projects handle payments differently than 203ks, which may not pay out the contractor fully until the end of the project. Ensuring your contractor is stable enough to incur the cost of your project, and at a large enough scale to accommodate the work, is vital to finding someone able to complete the job on schedule and under budget.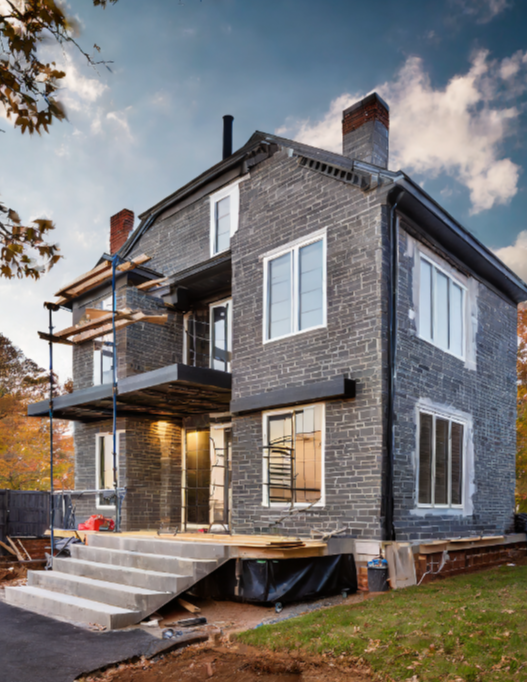 Tips for Renovating a Duplex
Here are some essential tips to keep in mind when renovating your duplex investment property:
Plan for Both Units: Ensure that both units are appealing and functional to attract quality tenants. Some homeowners are tempted to use the majority of their 203k funding on the unit they will occupy, which can undercut potential earnings from the tenant-occupied unit. Likewise, spending too much on the rental side of the duplex can actually make it harder to rent due to a higher price point, costing you potential income. Working with a dedicated interior designer who is familiar with rentals and investment properties is a good way to ensure your rental unit is remodeled in a way that is both budget-minded and attractive to potential tenants.

Energy Efficiency: Invest in energy-efficient features and appliances to reduce long-term operating costs. While these features are important in any remodel, cutting out extra spending on electricity and heating for your rental unit is an important way to bolster the property's investment value and keep your monthly payments lower.

Quality Materials: Use durable, high-quality materials that can withstand wear and tear. Using cheap or unapproved materials is a recipe for disaster, especially in a tenant-occupied unit. Ensure your contractor or remodeler orders quality materials and uses dependable suppliers. While not everything needs to be a brand name, investing in quality appliances and fixtures generally ensures they'll have a longer lifespan, and directly affects the rental value of your unit.

Proper Permits: Obtain the necessary permits for renovations to avoid legal issues. Working with a contractor familiar with your local building department and their specific regulations is highly recommended: They will have experience with how long permit requests take, which issues are more likely to cause an inspector to fail your home, and a better grasp on the local rental environment.

Manage Budget and Timeline: Stay on top of the renovation budget and timeline to avoid unexpected expenses and delays. Most contractors use project management and scheduling software, and should be transparent about end dates, budgets, and allowances throughout the process. If you feel you aren't being informed on prices and delays, or haven't been given a transparent quote for your project, raise the issue immediately with your project manager or contractor.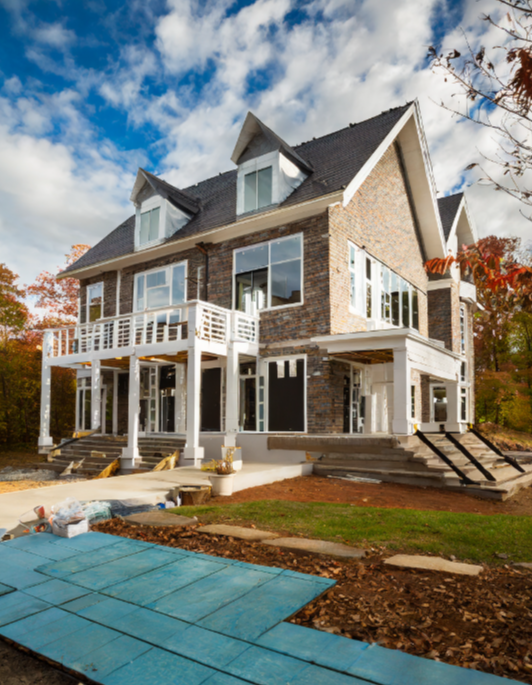 Investing in a duplex renovation with an FHA 203k loan can be a lucrative venture, but it requires thorough research and planning. With the right property, a qualified contractor, a clear understanding of 203k loans, and these renovation tips, you can set yourself on a path to a successful real estate investment journey.