Hiring a general contractor can be an intimidating process. It's important to know what to expect and to be prepared with the right questions. Whether you're looking at a minor remodel or a complete home renovation, it can be difficult to tell if you need a handyman, design-build contractor, interior designer, or all-in-one contractor service.
The following article offers an outline of the process of searching for and hiring a general contractor. It discusses important factors to consider, such as contract negotiation, communication, and project timeline.
What Is a General Contractor?
While construction is taking place, the general contractor is typically responsible for:
Overseeing construction work according to contract specifications
Keeping the project on schedule
Coordinating specialty contractor timing
Inspecting construction quality and/or scheduling inspections
Making payments to specialty contractors and vendors
Collecting and tracking lien waivers
Overall, a GC's role during construction is to make sure that everyone is working well together and reacting to challenges that could negatively affect the schedule or budget. (Source: https://www.procore.com/library/general-contractor-definition)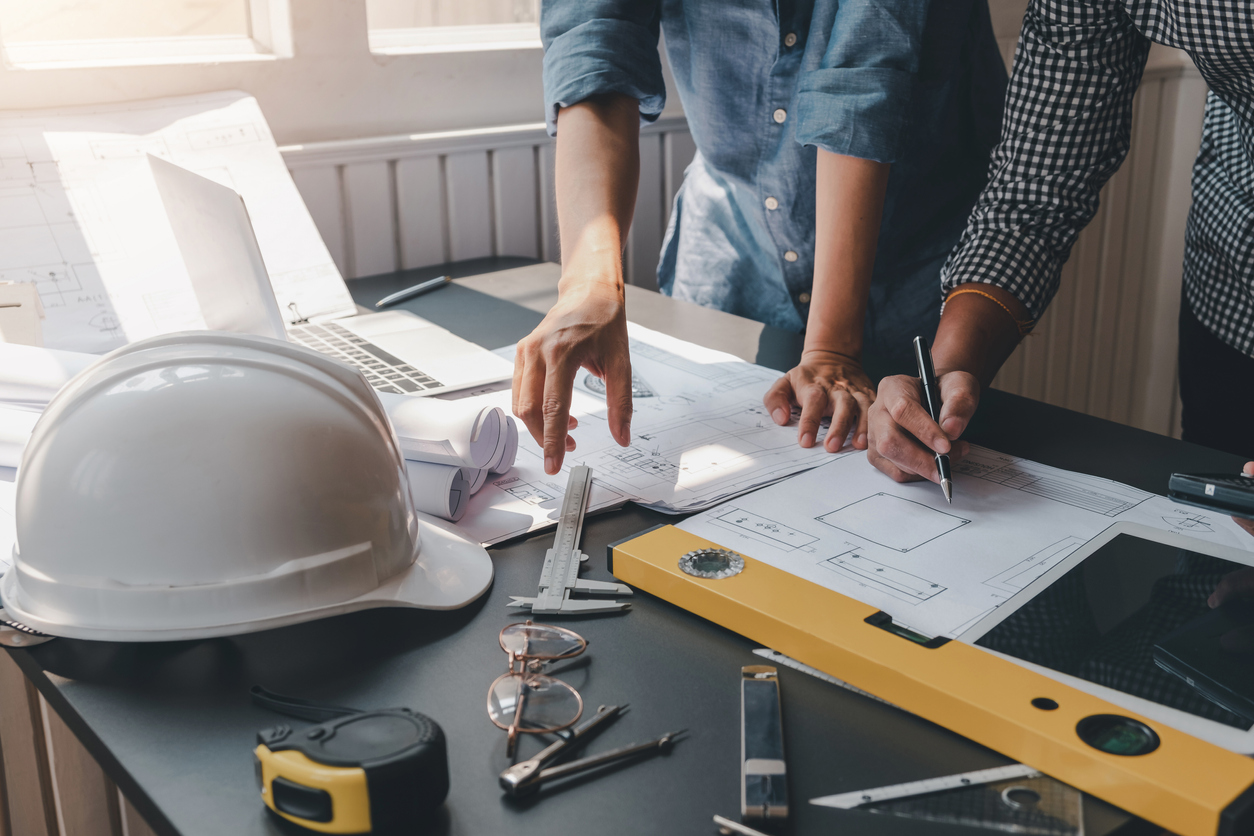 Benefits of Working with a General Contractor
A general contractor can save time and money by procuring materials and subcontractors in bulk
A general contractor will have experience in estimating costs, scheduling, and coordinating subcontractors
They will be able to provide a single point of contact for all involved parties
Qualities to Look for in a General Contractor
Look for a contractor with extensive experience in the type of construction project being undertaken
Make sure the contractor has a good reputation and is insured and licensed
One of the best places to check for contractor reviews is on online review sites such as Yelp, Google My Business, and Angie's List. You can also check the contractor's website for testimonials and reviews from past clients. Additionally, you may want to ask for references from the contractor and contact them directly to ask about their experience with the contractor's services. Remember to take all reviews with a grain of salt and consider the overall reputation of the contractor before making a decision.
Look for a contractor who is organized and knowledgeable about building codes and regulations
Questions to Ask a General Contractor
What is their experience in the type of project being undertaken?
What is their process for scheduling and coordinating subcontractors?
Are they insured and licensed?
To check if a contractor is licensed and insured in Connecticut, you can visit the Connecticut Department of Consumer Protection website. On their website, you can search for a contractor's license by their name or license number. You can also verify their insurance by requesting a certificate of insurance directly from the contractor or their insurance provider. It is important to ensure that a contractor is both licensed and insured before hiring them for any construction project, as it protects both the contractor and the homeowner.
How do they handle cost overruns or delays?
Conclusion
Researching and finding the right general contractor is essential for ensuring the success of a construction project
Knowing the qualities to look for and the questions to ask can help you find the best contractor for your needs
A good contractor will save you money and time while completing the project to the highest standard
Testimonials:
"Stephanie was AWESOME to work with! She was very responsive and down to earth. She made it very comfortable to be able to talk to her and bounce ideas off of each other. Her ideas for my bathroom remodel were spot on! My parents' new bathroom and closet are beautiful thanks to Stephanie!"
My experience with Fine Home was phenomenal. My designer, Stephanie, was creative, knowledgeable and so instrumental in creating the perfect kitchen design. Aric, and Kryz were so proficient and effective. We had a great rapport. I definitely will be acquiring Fine Home for my next project.
Their professionalism throughout the entire project was remarkable, with a high level of skill and craftsmanship, delivering exceptional quality work. Collaborating and communication with them was a breeze; they were friendly, attentive with prompt and clear updates on the progress of the project. While their services may not be the cheapest option, the outstanding results and the overall experience made it well worth the price. I would not hesitate to work with them again in the future.
Overall, I highly recommend Fine Home Contracting. They made this project smooth and the results were amazing. I will be using them again for a bathroom remodel I am planning for next year. They are top-notch!
Fine Home Contracting has done several remodeling jobs for us. Their work is of the highest quality. They show up on time and keep the job site clean and neat during construction. I highly recommend Fine Home Contracting.
We used Fine Home Contracting LLC to put an addition on our master bedroom. We would highly recommend them to anyone and if we ever decide to add on or do any large home maker over projects wouldn't hesitate to hire them again. They were always professional and courteous, and always let us know when someone would be coming ahead of time. Anytime I had a question no matter how small, it was always answered in a very timely manner.