Needing more space is one of the biggest issues homeowners face, and if you're comfortable with your home and the interest rate on your mortgage, relocaing just to add a few extra square feet is out of the question. As interest rates and property values have risen over the past few years, we've seen a huge increase in the number of home addition projects starting up. Considering the costs of relocating, and that many homeowners have unbeatable mortgage interest rates, it makes sense that additions are becoming the financially-sensible option for adding on space.
Second story additions are a great option for expanding your home's living space, boosting property value, or making your living environment truly yours—whether you're looking for the primary suite of your dreams, a bespoke workspace, or just more room for the family. In this comprehensive guide, we'll take a deeper look at the world of second story additions, exploring design options, delving into structural considerations, and uncovering the benefits of expanding your existing home.
Room Additions vs. Full Second Story
Before you set the wheels in motion for a second story addition, you must decide whether to opt for room additions or go all-in with a full second story. Room additions focus on extending a specific area within your home, providing localized expansion. In contrast, a full second story addition is a much more involved project, adding an entire floor to your home. The choice hinges on your particular needs, budget, and the space available within your property.
In cases where your existing home footprint is large and close to your property lines, such as with one-story ranches, building up might be the only option for expanding. According to Home Advisor, the average cost to add another story is $200 to $500 per square foot, compared to $85 to $210 per square foot to build a bump out.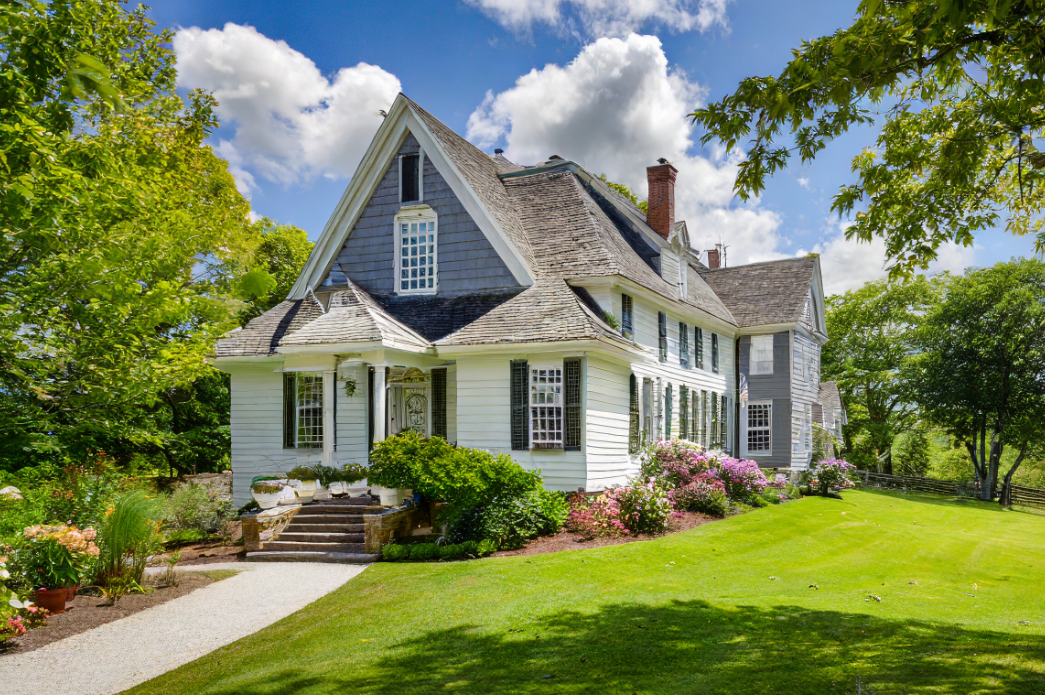 Architectural Styles
Incorporating the architectural style of your home into the design of your second story addition is a pivotal consideration. The seamless integration of architectural styles can create a sense of continuity throughout your home, while opting for a deliberate contrast can yield an eye-catching effect. On the other hand, matching existing features is tricky, and making a conscious decision to contrast your new addition with your existing home can definitely save costs. Good examples are larger additions with different styles of siding, flooring, and windows than the existing house. Deciding to vary your addition from the existing home is a great option where there is difficulty matching the existing home seamlessly. The choice is yours, but it's crucial that your aesthetic decisions align with your vision.
Layout and Room Configuration
Designing the layout and room configuration of your second story addition requires meticulous planning. This is the stage where you decide on the number and types of rooms, their sizes, and how they'll function. It's your chance to tailor the spaces to meet your unique needs and create an environment that complements your lifestyle.
For larger additions, it's extremely likely you'll work with a designer or architect to draw up your floorplans. These professionals are a great tool to gain insights on the best ways to lay out your floorplan to accommodate traffic through your home, identify the best placement for functional rooms like kitchens and bathrooms, and get tips about cutting costs throughout your project. Working with a dedicated construction planner is a must for any larger addition projects.
Structural Considerations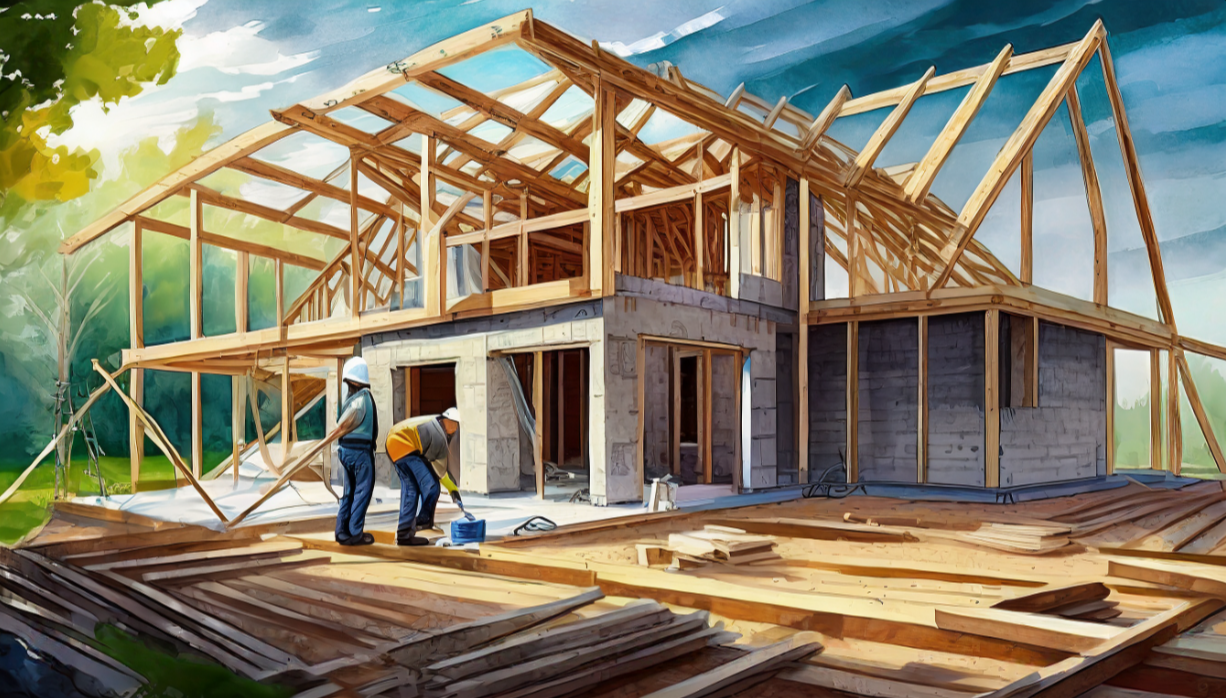 Structural Integrity
Maintaining the structural integrity of your home is paramount when contemplating a second story addition. Working in tandem with structural engineers and architects, you can assess whether your existing foundation can support the added load and ensure your project is structurally sound. In some cases, reinforcements may be necessary, and the expertise of professionals is invaluable in this regard.
Building Codes and Permits
To begin your second story addition, it's crucial to familiarize yourself with the local building codes and permit requirements governing your area. Compliance with these regulations is not only a matter of legality but also vital for ensuring the safety of your home. It's essential to research the specific requirements and follow the procedures diligently to avoid complications stemming from non-compliance.
Foundation and Framing
The foundation and framing of your second story addition are the invisible heroes of your project. A thorough evaluation of your existing foundation is indispensable, and consulting a home inspector prior to an addition is a common course of action: The inspector can determine whether your existing foundation can adequately support the new structure or if additional foundation work is required. The framing is integral for ensuring the structural stability of your new addition. These components are critical, and careful attention to detail will pay off in the long run.
Benefits of Second Story Additions
Enhanced Living Space
One of the most notable advantages of a second story addition is the substantial increase in living space. This additional square footage offers the freedom to create additional bedrooms, bathrooms, or versatile living spaces. It's an ideal solution for growing families who need more room to flourish and make the most of their living space.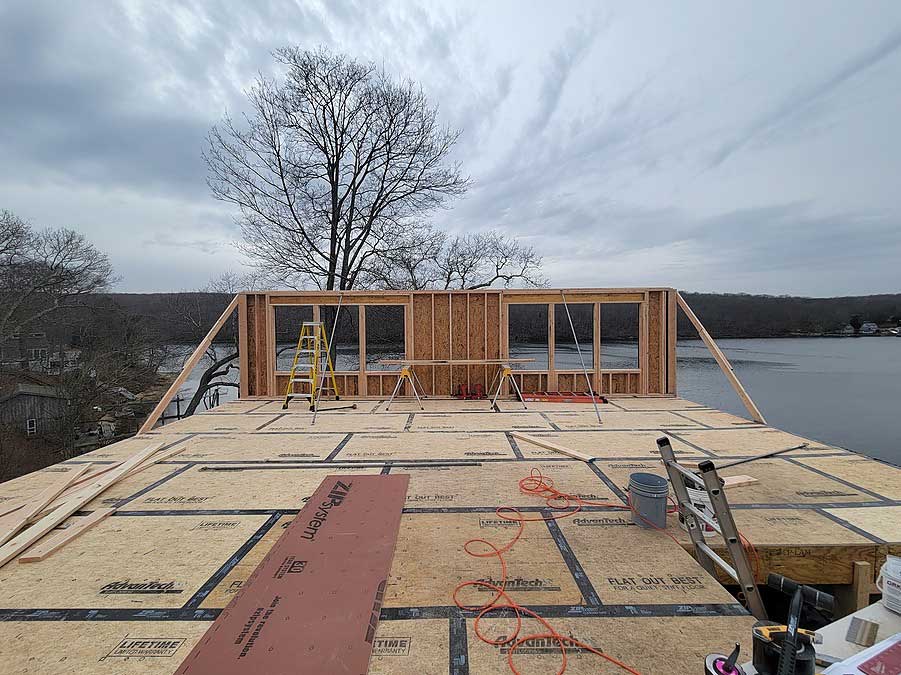 Increased Property Value
Adding a second story to your home can substantially enhance its property value. This investment promises a high return, whether you plan to sell your home in the future or enjoy the added value it brings to your everyday life. The increased square footage and modernized design can significantly boost your home's market worth.
Customization and Personalization
A second story addition grants you a canvas for customization and personalization. You have the creative freedom to design and configure the new space according to your unique needs, preferences, and lifestyle. This is your opportunity to make your living space a reflection of your personality and style.
Average Addition Costs by Type
| | |
| --- | --- |
| Bedroom | $27,000 |
| Bathroom | $54,000 |
| Kitchen | $60,500 |
| Living room | $40,000 |
| Sunroom | $25,000 |
| Porch | $14,300 |
| Garage or shed | $13,800 |
| Additional story | $145,000 |
Optimal Use of Space
In many cases, the addition of a second story allows for optimal use of space. It can eliminate the need for room additions on the ground floor, optimizing the flow and functionality of your home. Efficient use of space can have a profound impact on your daily life, decreasing time spent walking between rooms for tasks, mitigating wear and tear on floors and doorways by minimizing traffic in heavier areas, and cutting costs by making the most of existing spaces. .
Return on Investment (ROI)
Investing in a second story addition can yield a high ROI. Whether you're planning to sell your home or simply want to enhance your living space, the financial benefits are substantial. Most reports indicate that about 83% of expenses on a second story addition are returned at sale, making it one of the most worthwhile home projects to pursue if investment is your goal. In comparison, a major kitchen remodel returns about 80%  of costs, while a home office conversion only returns around 54%.
Adding Modern Amenities
A second story addition is the perfect opportunity to incorporate modern amenities and features. Whether it's a spacious master bedroom with an ensuite bathroom, a state-of-the-art home office, or a dedicated entertainment area, your second story can be designed to accommodate the latest technologies and conveniences. If your existing home lacks smart technology, LED lighting, or other ease-of-use features, it might be a good time to consider modernizing the whole home at the same time as decorating and functionalizing your addition.
Enhanced Living Space
One of the most notable advantages of a second story addition is the substantial increase in living space. This additional square footage offers the freedom to create additional bedrooms, bathrooms, or versatile living spaces. It's an ideal solution for growing families who need more room to flourish and make the most of their living space.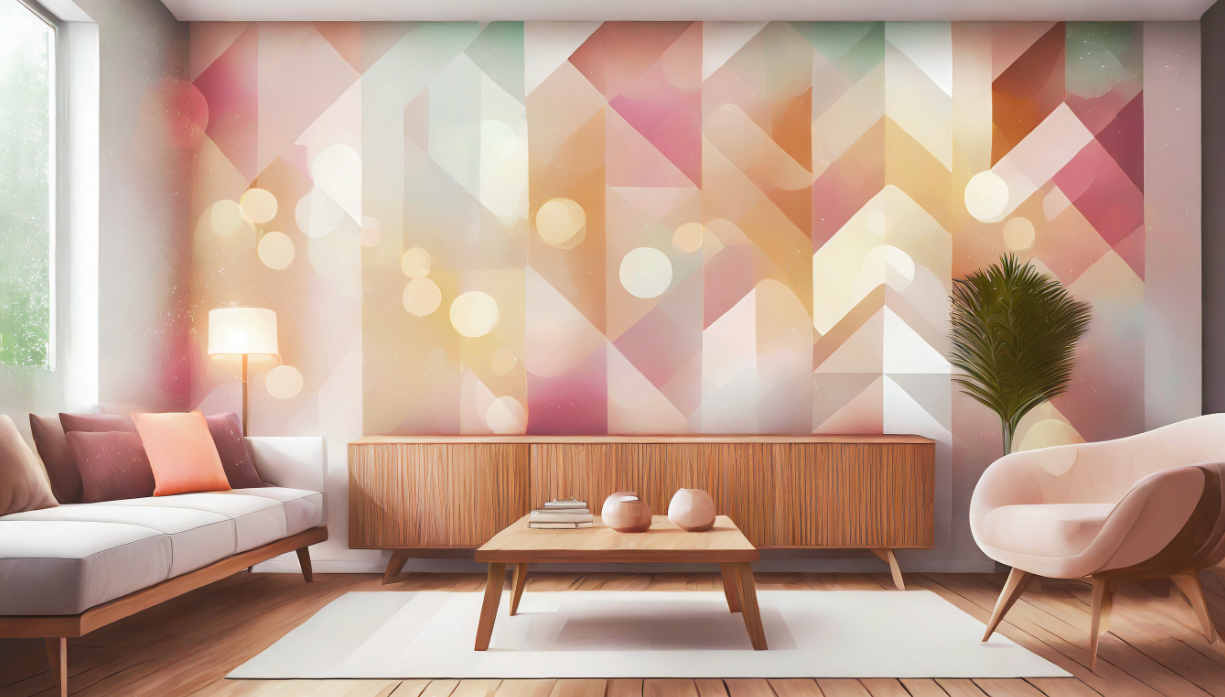 Energy Efficiency
Modern second story additions often integrate energy-efficient design elements. From well-insulated walls and roofs to energy-efficient windows and HVAC systems, your new living space can contribute to lower energy bills and a reduced environmental footprint. Consider solar panels, extra insulation, smart thermostats, and other modern improvements.
Privacy and Personal Space
A second story addition provides an ideal solution for creating private and personal spaces. Whether you need a tranquil home office, a peaceful reading nook, or bedrooms that offer privacy from the hustle and bustle of the ground floor, your second story can cater to these needs. It's important to incorporate separation into your initial design, and ensure the flow of traffic through your home from your new addition isn't counterproductive to your existing floorplan.
Beautiful Views
With a second story addition, you gain the opportunity to enjoy breathtaking views from elevated spaces. Whether it's a picturesque landscape, cityscape, or a serene garden, your new addition can become the perfect vantage point for soaking in the beauty around your home. Many existing homes were built in a vastly different environment and surrounding than they currently sit in, and additions are the perfect time to reconsider which views are worth highlighting from your home. Keep in mind that bay windows, balconies, and large modern windows can completely transform a space and help to make the most of your natural views.
Long-Term Growth
A second story addition is a long-term investment. It not only enhances your quality of life but also positions your home for future growth and evolving needs. As your family expands or your lifestyle changes, your second story addition can adapt and provide the space you require.