Spring in Connecticut offers some of the best of New England. The third-smallest state in the country is absolutely packed with things to do, whether you want to browse through collections at a museum, relax at one of many Connecticut vacation resorts, or head to the seaside. There is plenty of fun for all ages, which means that you can find romantic getaways and enjoyable activities to do with children. If you are wondering where to visit in Connecticut, you might be surprised by all the places you can enjoy without leaving the state.
Family-Friendly Places to Visit in Connecticut in Spring
Planning a spring getaway for the family takes a little more care. You may have more limits on travel and need to stick closer to home. Check out these options:
Hartford
Mystic Aquarium
Mohawk State Forest
Hartford may seem like a conventional option, being the state capital, but there are tons of hidden and not-so-hidden gems. You'll find lots of family-friendly restaurants, museums, and other outings. If you're looking for something a little more outdoorsy, head deep into the mountains or closer to the coast for hiking, biking, and playing on the beach.
Best Spots to Spend Spring Break in Connecticut
Spring break is a time when college students and families with children can take a break from the busy nature of life to relax, connect with each other and the community. You don't have to go far to find entertainment and a private spot for yourself. Check out places like:
New Britain
Bridgeport
Hammonasset Beach State Park
Connecticut River Valley
These sites are known for their excellent views. If you're not from the area, heading to Hartford or New Haven offers tons of convenient vacation opportunities that are only a short train ride from NYC or New Jersey. Just remember to book well in advance, because many of the most popular resorts fill up quickly on the most popular dates.
Where to Go for a Romantic Weekend Getaway in CT
It's almost impossible to highlight all of the possible places you could go for a Connecticut getaway with your sweetheart. Just travel along the Mystic River, and you might find historic and stylish inns and B&Bs for you to rest, relax and enjoy a little more time together. We recommend these areas for the amount of fine dining, entertainment, and luxury that they offer:
Mystic Seaport
Saybrook Point
Stonington Borough
Norfolk
As you breathe in the amazing sights and sounds, be careful or you might end up thinking about settling down where you land. It's no surprise that many of these areas are also the most popular places to retire in Connecticut.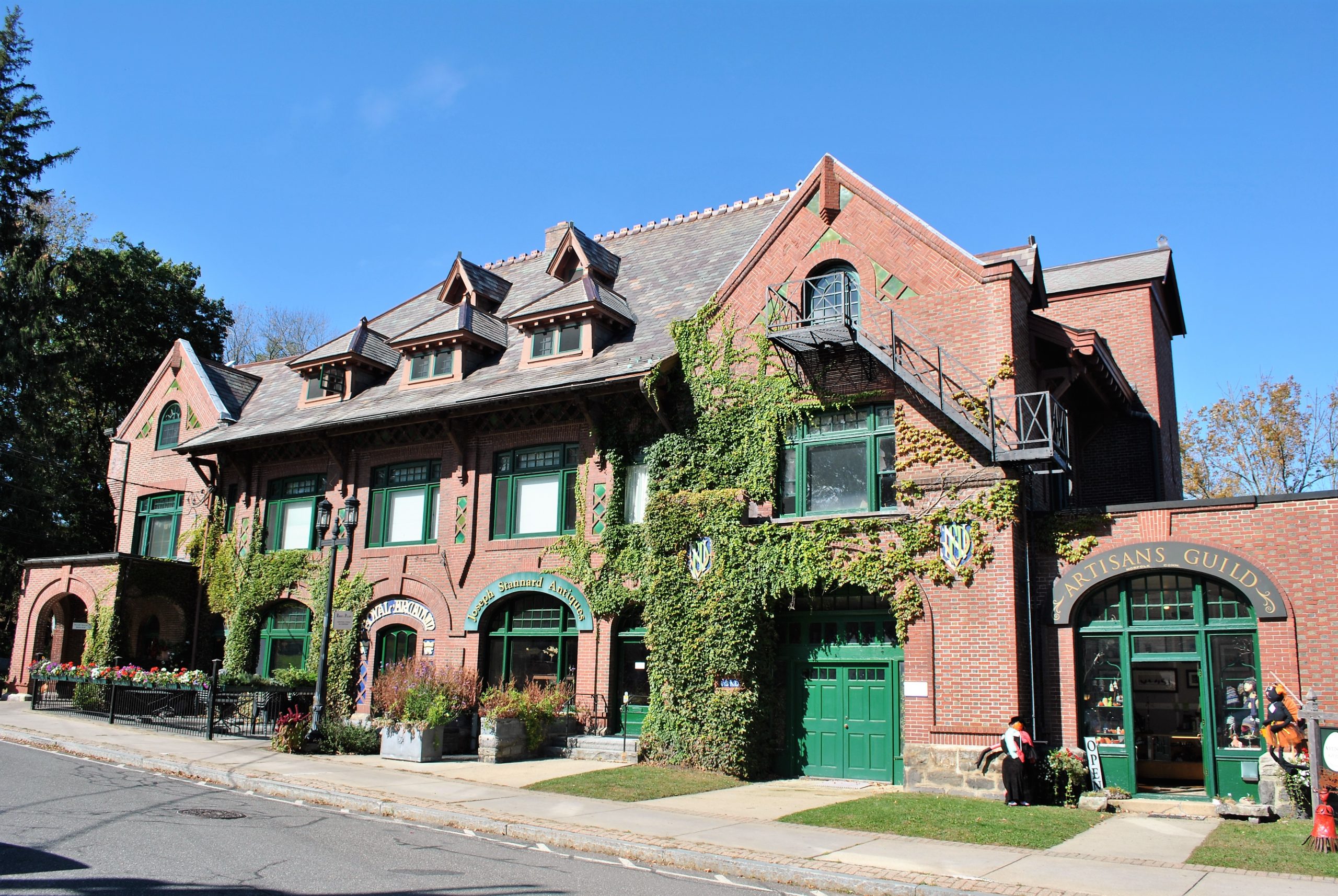 What Is the Best Place to Visit in CT During Spring?
Although Connecticut is well-known for its amazing autumn, spring is definitely a wonderful time to catch the blooms. Keep in mind that the best opportunities to see flowers depend on the time that they bloom. April and May are generally the best months because you're less likely to see snow or feel the heat of summer. If you're looking for daffodils, cherry blossoms, dogwoods, tulips, and more, you don't need to go far to find them. Many of the local flower festivals are on hold for 2021 due to the pandemic, but you can still take a drive and glimpse the beautiful colors of spring.
What Is the Best Time to Visit Connecticut?
The best time to visit Connecticut depends on your goals for the trip. If you're here for a beautiful drive through some of the best fall foliage, autumn is definitely the season to go. On the other hand, if you hope to avoid the leaf-seeking crowds, you're better off to go when the weather is mild. Spring is a wonderful season for a getaway, giving you a chance to see the Connecticut spring scenery and avoid the worst of the winter and summer temperatures.
Where Should I Go This Weekend in CT?
Sometimes you don't have the time or the patience to spend days planning a trip. If you are dying for a break, and you want to catch a little of must-see Connecticut, here are a few tips to guide you:
Ancient Forests: Northwest
Sunny Beaches: Southeast
Charming Rivers and Ports: South
Museums and Other Attractions: Hartford, New Haven, Bridgeport
Pick one and search for available lodging to make your weekend trip perfectly enjoyable.
Need a Break While You Renovate Your Connecticut Home? Here's How to Plan
Renovating your home can take many weeks or even several months, depending on the type of projects and the scope you have in mind. Connecticut spring is one of the best times to get started because you can get your choice of schedule long before all the other homeowners create a summer rush.
Once you create a budget for your Connecticut home remodel, you might discover some left in your fund for a bit of a break. We at Fine Home Contracting want you to enjoy your experience, even if you have to relocate temporarily during part of the construction process. You may see it as an opportunity to get to know the state a little better. To learn more about our commitment to quality craftsmanship and excellent customer service, contact us today.