Transforming your living space can be an exciting endeavor, but also requires careful planning and consideration. Here are 10 impactful home improvement projects that can help reimagine and upgrade your home.
Repainting Walls
Giving your walls a fresh coat of paint is one of the simplest and most affordable ways to instantly change the look and feel of a room.
Costs
The cost of painting largely depends on the size of the space. On average, expect to spend around $25-$50 per gallon of interior paint and $100-$200 for the painting supplies like brushes, rollers, trays, tarps, etc. Hiring professional painters can range from $200-$500 per room.
Tips and Tricks
Prep properly – Clean walls, fill holes, sand glossy surfaces, caulk cracks and prime if changing color drastically.
Buy quality paint and primer – Invest in paint with durability and coverage for fewer coats.
Cut in edges first with brush, then use roller for large areas. Use an angled brush for best control.
Use painter's tape for clean lines and edges. Remove tape promptly before dry.
Paint top to bottom and in sections for easiest coverage. Maintain a wet edge to prevent lap marks.
Design Recommendations
Choose bold, dramatic colors for modern spaces or soft neutrals for a calm, relaxed feel. Accent walls in hues like navy or mustard add fun pops of color. Paint ceilings white or light gray to give the illusion of higher ceilings.
Flooring Upgrades
Replacing worn and outdated flooring instantly gives your home a lifted, polished look. From gleaming hardwoods to stylish tile, new floors can entirely transform the aesthetic.
Costs
On average, material and installation costs range from:
Carpet – $1-$6 per sq. ft. installed
Laminate – $1-$8 per sq. ft. installed
Vinyl – $2-$8 per sq. ft. installed
Tile – $3-$15 per sq. ft. installed
Hardwood – $4-$12 per sq. ft. installed
Tips and Tricks
Prepare subfloor properly by cleaning, repairing damage, and evening out surfaces.
Increase luxury with details like inlaid borders and patterns in tile and hardwood.
Match hardwood floor stain to existing trim for a cohesive look.
Use large tiles and planks to create the illusion of bigger spaces.
Floating floors are great for DIY installs as they do not require nails or glue.
Design Recommendations
Hardwood offers a timeless, elegant look perfect for living spaces. Tile is durable, water-resistant and works well in kitchens and baths. Opt for neutral floors with dynamic rugs to change up patterns over time.
Kitchen Remodel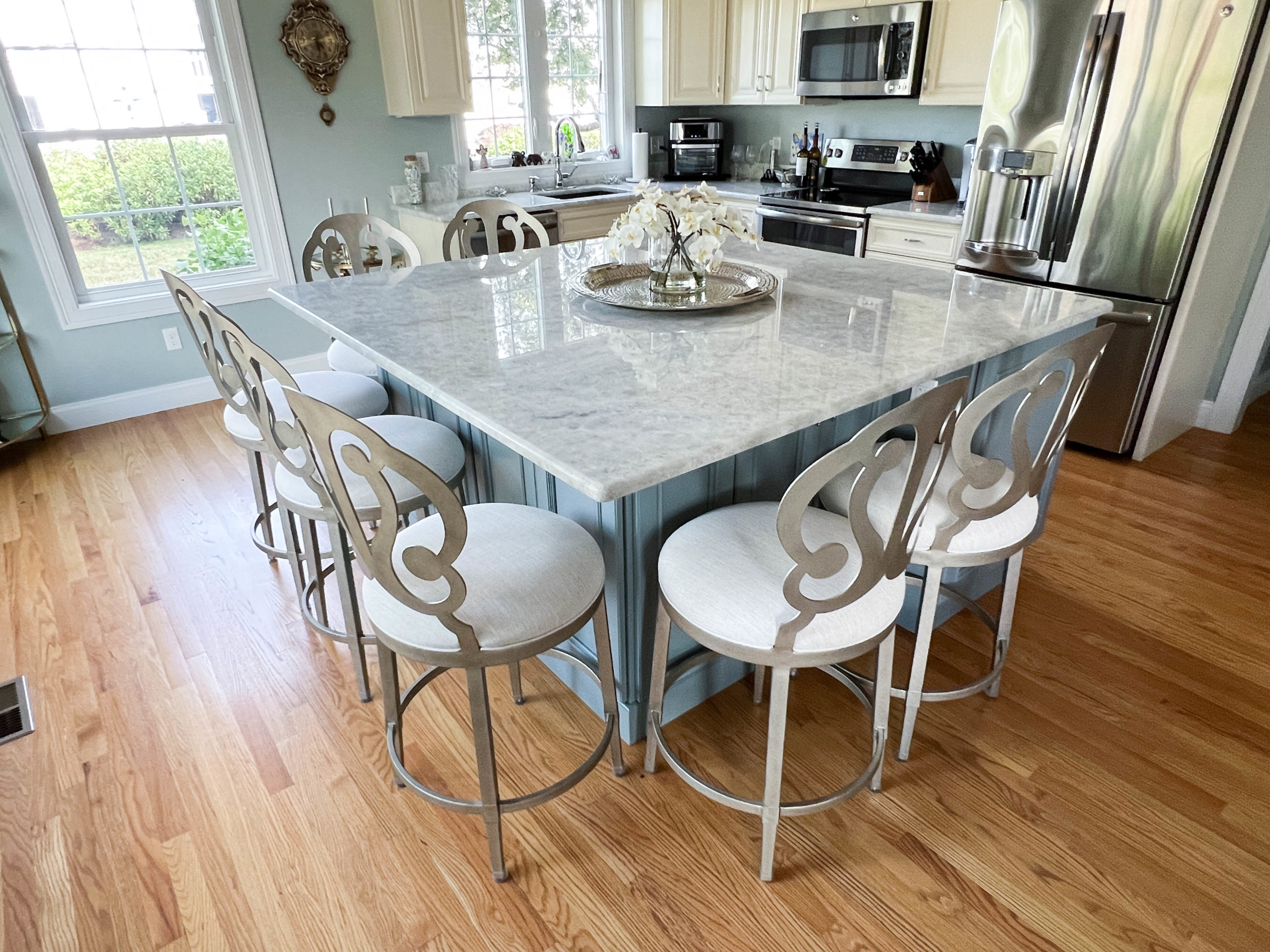 Costs
Kitchen remodel costs vary greatly based on materials and appliances chosen. Average costs for a major remodel run $30,000-$90,000. Minor upgrades like cabinet fronts and new countertops cost $5,000-$15,000 on average.
Tips and Tricks
Keep existing cabinet box frames and just replace doors and hardware to save.
Take advantage of unused space with slide-out shelving, lazy susans and pull-out pantries.
Improve workflow with multiple work zones for prep, cooking, cleaning, dining, etc.
Install backsplash tile on walls between counters and cabinets for easy cleanup.
Maximize natural light with lighter paint colors, glass cabinet doors and pendant lights.
Design Recommendations
Current trends include two-tone cabinets, quartz or granite counters, exposed brick backsplashes, brass fixtures and industrial-chic lighting. Create a bright, airy space with lots of open shelving.
Bathroom Remodel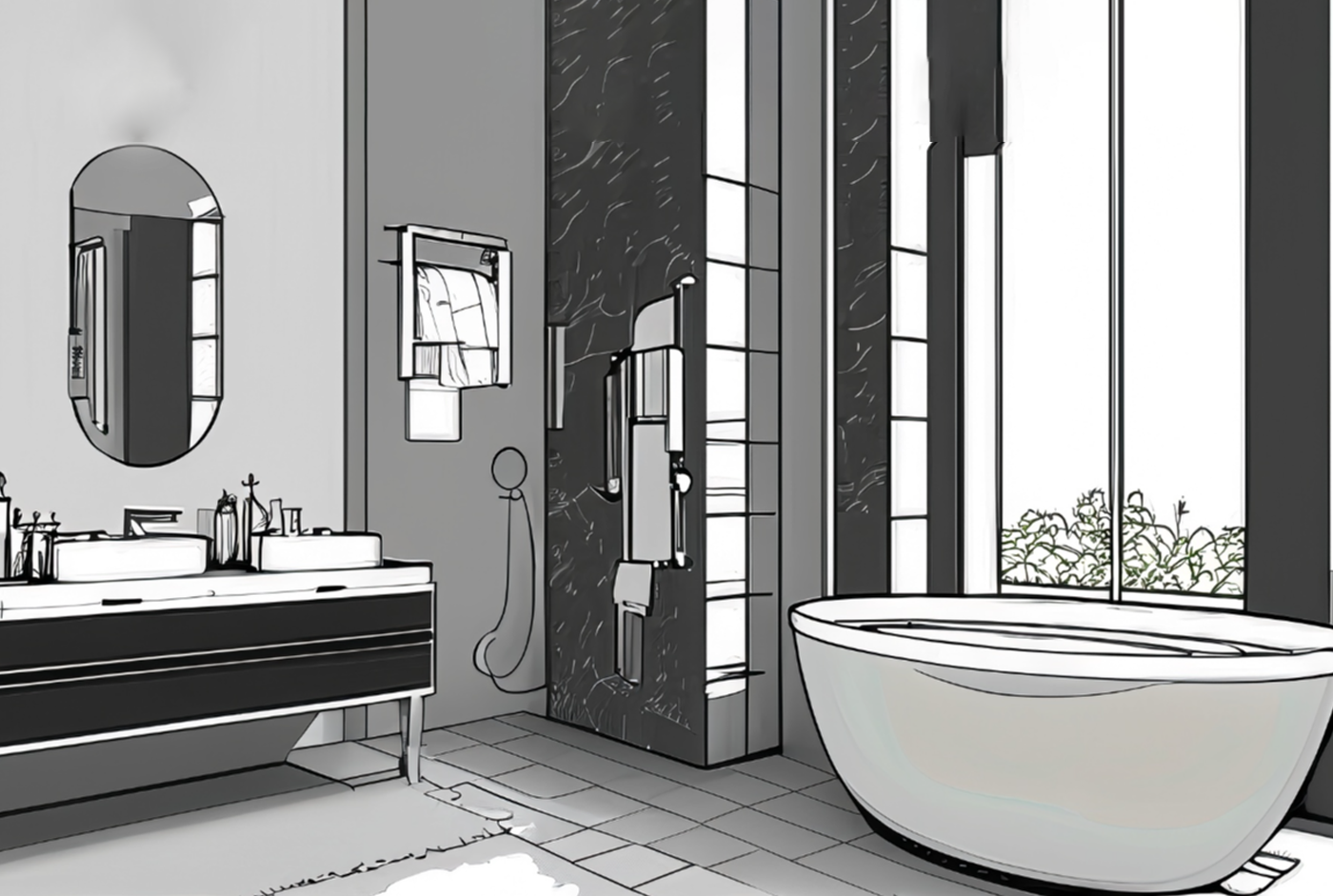 Outdated, dysfunctional bathrooms can greatly detract from your home. A bathroom renovation opens up possibilities for better storage, fixtures and use of space. Again, for more detailed information see our bathrooms page.
Costs
The average bathroom remodel costs $10,000-$60,000, with minor updates like new vanity and fixtures averaging $5,500-$15,000. Custom showers and tubs cost $4,000-$10,000 installed.
Tips and Tricks
Use wall space efficiently with recessed niches for shower essentials and floating vanities.
Install large format floor tiles on a diagonal to perception of a bigger room.
Improve lighting with windows, skylights and task lighting at the vanity.
Include heated floors and towel racks for a luxurious spa-like environment.
Choose low-maintenance materials like quartz counters, ceramic tile and fiberglass tub surrounds.
Design Recommendations
Create a relaxing oasis with neutral tones, plush towels, pendant lighting and indoor plants. Make it accessible with comfort height toilets, grab bars and curbless showers as needed.
Building a Deck
Expand your living area outdoors with the addition of a spacious deck. Perfect for entertaining, dining al fresco and enjoying nature.
Costs
Deck installation runs an average of $6,000-$15,000 depending on materials and size. Cedar, a popular decking wood, costs $3-$7 per square foot. Composite averages $8-$12 per square foot.
Tips and Tricks
Check local codes for requirements on footings, railings, steps, permits, etc.
Use pressure-treated lumber for structure and railings to prevent decay.
Allow for proper drainage with slight slope away from home and gaps between boards.
Stain or seal wood to protect from weathering. Trex and other composites do not require staining.
Include built-in benches, pergolas, lighting and planter boxes for full enjoyment.
Design Recommendations
Curved deck shapes create visual interest, while rectangular is the most affordable option. Incorporate neutral tones to seamlessly blend with home exterior. Add pops of color with cushions and containers.
Landscaping and Hardscaping
Creative landscaping and hardscaping instantly boosts your home's curb appeal while creating functional outdoor living areas.
Costs
Landscaping generally costs around $15-$45 per hour for labor plus materials. Typical projects range from:
Stone garden path – $1,000-$5,000
Paver patio – $5-$15 per square foot
Fence – $15-$30 per linear foot
Retaining wall – $25-$60 per linear foot
Tips and Tricks
Maintain sightlines to home's architecture with open shapes and elevated planters.
Contrast textures like stone paths with lush plantings for visual interest.
Choose native, drought-tolerant plants to reduce maintenance and water usage.
Delineate space with fences, trellises, paths, water features and lighting.
Include private getaways like pergolas, firepits and built-in benches.
Design Recommendations
Elements like matching stone walls and walkways create a unified look. Evergreen shrubs and trees provide year-round structure, while flowers and grasses change with seasons.
Upgrading Light Fixtures
Beautiful lighting instantly elevates any space. From dazzling chandeliers to sleek recessed cans, new light fixtures modernize and transform.
Costs
Lighting costs range greatly depending on the type:
Recessed can lights – $75-$150 each
Pendant lights – $100-$500+
Sconces – $50-$500 per pair
Ceiling fixture – $100-$1,000+
Under cabinet lighting – $100-$300
Tips and Tricks
Choose fixtures that align with the room's style – modern, traditional, rustic, etc.
Layer lighting for functionality and design – overhead, task and accent lighting.
Place fixtures to highlight architectural details or decor.
Use dimmers for flexibility in setting a mood.
Swap out recessed cans for eye-catching statement pieces.
Design Recommendations
Opt for black, brass or bronze metal finishes for an on-trend, modern aesthetic. Incorporate crystal or glass fixtures to brighten traditional decor. Put lighting on a dimmer to control ambiance.
Adding or Upgrading Fireplace
A fireplace delivers warmth, comfort and instant ambiance to a living space. Adding a new or upgraded fireplace makes any room feel cozy and inviting.
Costs
Prices vary by type:
Gas fireplace – $1,500-$5,000 installed
Wood-burning fireplace – $3,000-$8,000 installed
Electric fireplace – $500-$2,500 installed
Tips and Tricks
Choose gas for convenience or wood-burning for authenticity.
Upgrade existing wood-burning fireplace with gas insert.
Locate centrally to heat multiple spaces efficiently.
Include stone or tile surround for built-in style.
Add a mantel for displaying decorative items.
Design Recommendations
Integrate nature with stacked ledgestone surrounds. Black steel finishes and fireglass crystals create contemporary style. Include built-in cabinetry for hiding cords and media components.
Finishing Basement
Adding usable living space in a basement instantly expands square footage and possibilities. Basement transformations require solving moisture, insulation and ventilation challenges.
Costs
The average basement remodel costs $15,000-$30,000. Major components include:
Framing and drywall – $5,000-$15,000
Flooring – $2,000-$4,000
Plumbing and electrical – $5,000-$10,000
Tips and Tricks
Install proper drainage, waterproofing and dehumidifier systems.
Insulate walls, use moisture-resistant drywall and ventilation fans.
Add windows or egress wells to introduce natural light.
Use area rugs over concrete floors to add comfort and warmth.
Incorporate recessed lighting, accent lighting and access to utilities.
Design Recommendations
Finishing options are endless – media rooms, home gyms, game rooms and kids' playrooms are popular basement additions. Include a wet bar or wine cellar for entertaining. Use bright paint colors to create an airy, inviting space.
Adding Built-In Shelving and Storage
Built-ins provide valuable organization while serving as functional focal points. Custom cabinetry and shelving builds value by fully utilizing available space.
Costs
Built-ins cost an average of $125-$250 per linear foot including materials and labor. Costs depend on design complexity and materials.
Tips and Tricks
Use existing nooks and crannies for cabinetry. Measure carefully for perfect fit.
Incorporate specific storage solutions like pull-out spice racks.
Accent with crown molding, baseboard trim and hardware.
Hire carpenter for precision cuts and seamless installation.
Use durable materials like maple cabinets and quartz shelves and tops.
Design Recommendations
Built-ins containing bookshelves, display cabinets, window seats, etc. add character to any room. Add glass cabinet doors to prevent a closed-in look. Incorporate architectural details like arches for visual interest.
Conclusion
Reimagining your home with one or more of these transformative renovations delivers renewed style, comfort and functionality. Careful planning allows you to realize your home's full potential whether through opened up floor plans, upgraded systems or exterior enhancements. Investing in targeted improvements builds equity and lets you fully enjoy your living space.
Frequently Asked Questions: