Wood stoves and fireplaces make a beautiful focal point in any home remodel or addition. The warm, cozy feeling fireplaces and stoves bring to living spaces is one of the best improvements to add to your home, especially ahead of a cold Connecticut winter. Today we'll explore the pros of wood stoves and fireplaces, the types of stoves and fireplaces available, luxury options to consider, and how to successfully integrate them into your remodel. Whether you're looking to add cozy ambiance, reduce your heating bills, or just add a touch of luxury to your home, wood stoves and fireplaces are a great place to start.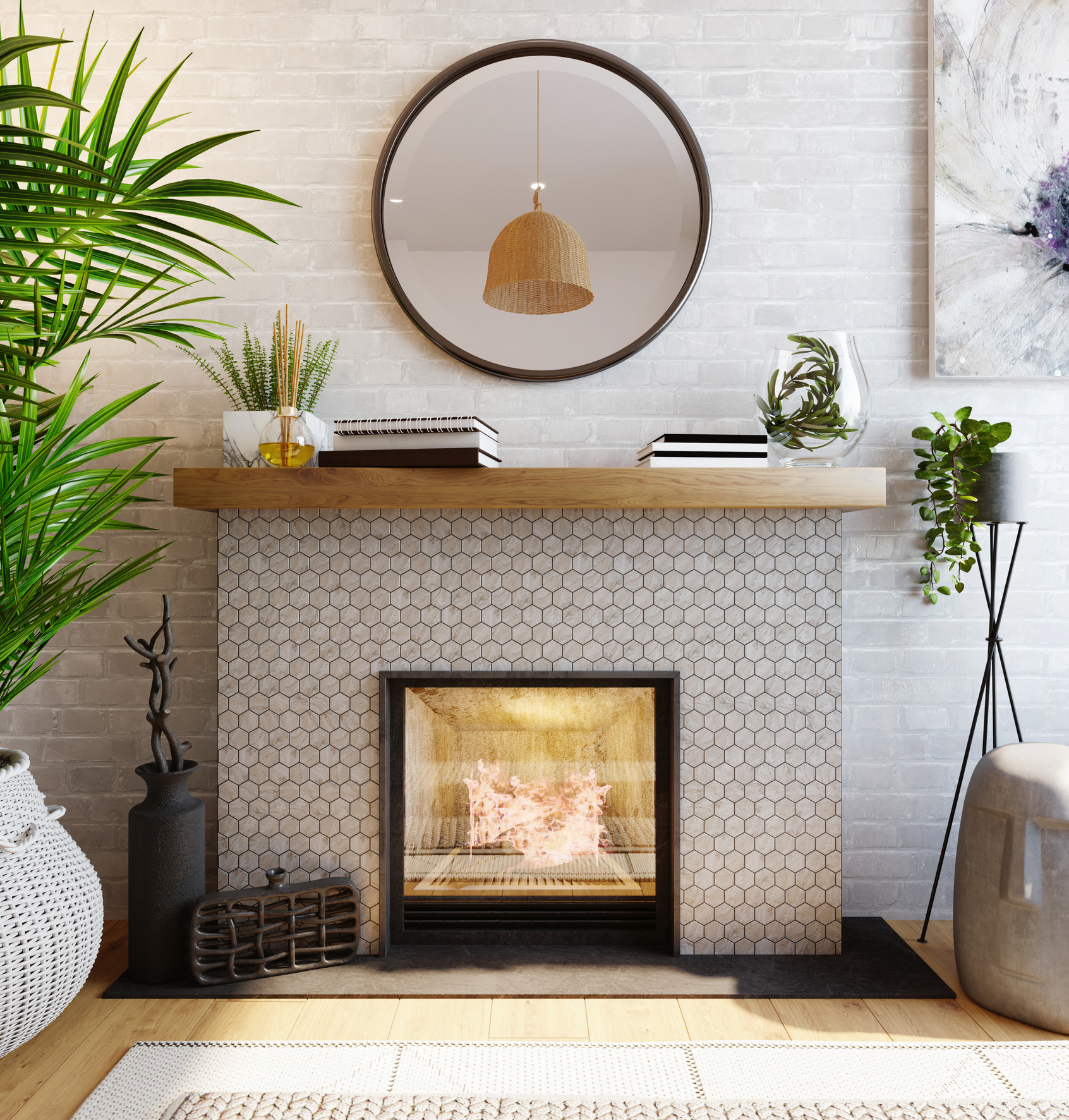 Benefits of Wood Stoves and Fireplaces
Wood stoves and fireplaces are attractive options for home renovations for several great reasons. From cost savings to design appeal, they offer advantages over other heating and decor choices.
Types of Wood Stoves
If you're planning a wood stove installation or replacement, Connecticut homeowners have several good options. The type of stove you choose will impact its efficiency, convenience, and cost.
Standard Wood Stove

This is the classic wood stove with a solid metal enclosure and heatproof glass door. It uses logs loaded manually through the front opening. Standard wood stoves have been around for centuries and provide basic but reliable performance. They also offer the nostalgia and romance of a traditional fireside experience.

Wood Pellet Stove

Pellet stoves provide more automated operation using compressed wood pellets that look like rabbit feed. The pellets are fed from a storage hopper into the fire chamber. Fans blow the heat into the room. Pellet stoves provide consistent temperatures with little user effort. However, pellet fuel can be more expensive than wood.

Wood Cook Stove

Wood cook stoves allow you to cook and heat from the same fire. They have hot plates, ovens, and warmer drawers. Cook stoves can be a good choice for off-grid homes and provide versatility. However, they require more space and maintenance.

Masonry Heater

Masonry heaters are wood stoves enclosed in a mass of masonry like brick or stone. They absorb and radiate heat over long periods of time. A morning fire can provide warmth all day! Masonry heaters are efficient but use more materials and labor.
Fireplace Styles and Designs
When planning a new fireplace, Connecticut homeowners have endless options for creating a truly custom look. Consider the aesthetic you want and how the fireplace will coordinate with your decor.
Luxury Fireplace Options
Beyond the basic fireplace itself, additional upgrades take the design to the next level. Consider enhancing your new or renovated fireplace with these luxury details.
Integrating Wood Stoves and Fireplaces into Remodels
Successfully planning a living space addition or renovation around a wood stove or fireplace depends on several factors. Keep these tips in mind for proper incorporation:
Location and Layout

Carefully evaluate furniture layouts, views, and traffic flow when deciding on fireplace placement. Focal living spaces like main gathering areas or master suites work well. Be sure to allow adequate clearance from combustibles for safety. Consider sightlines from seated positions in the room.

HVAC and Ventilation

The existing HVAC system may need adjustments to balance air movement for optimal comfort. Radiant floor heat systems work especially well with zoned fireplace warming. Proper chimney and stovepipe installation is critical for smoke ventilation. Consider outside air intake ducts and circulation fans.

Safety Regulations and Permits

Adhere to local building codes for required clearances from walls, proper chimney height, hearth regulations, and other mandates. Depending on location, permits may be needed for masonry chimneys or other extensive construction. Planning for code compliance avoids headaches down the road.

Hiring Qualified Professionals

Depend on experienced specialists like welders, masons, carpenters, and tile setters for proper installation and finish work. Finding a reputable hearth professional ensures your fireplace or stove operates safely and effectively for years to come. Don't cut corners on contractor hiring.
Key Takeaways
Wood stoves and fireplaces enhance home renovations through improved heating efficiency, design aesthetics, increased value, and the intrinsic coziness of a natural fire. With many stove and fireplace styles to chose from, homeowners can find the perfect option to match their space and lifestyle. Attention to layout, construction detail, codes, and qualified contractors helps integrate wood stoves and fireplaces seamlessly into any remodel. Focusing on how these special features will improve your daily life aids designing a living space that nurtures the soul. The investment pays dividends in comfort and serenity.
FAQ: