These days, almost everyone is looking for the best way to make work from home more effective. An outdated home office simply isn't going to cut it anymore, especially if you are working full-time from home. You might be surprised how much an update or an expansion can dramatically change your productivity. Of course, any remodeling project is a significant investment, so it's common to wonder what it will cost. Although every home office project is unique, we can share some cost ranges for popular renovations to help you plan.
How Much Does It Cost to Remodel a Office in CT?
If you want to renovate your office or add a new one, you'll pay about $50 to $300 per square foot. Given this large range, it's clear that the cost of remodeling a home depends on a variety of factors. For example, if you're just looking to update your existing home office and you don't need to change the footprint, you'll probably pay the least. If you need to completely refinish your basement or add to your home to make it work, you'll pay more. We've outlined a handful of office renovation and expansion projects so that you can start to create a budget for your Connecticut home remodel.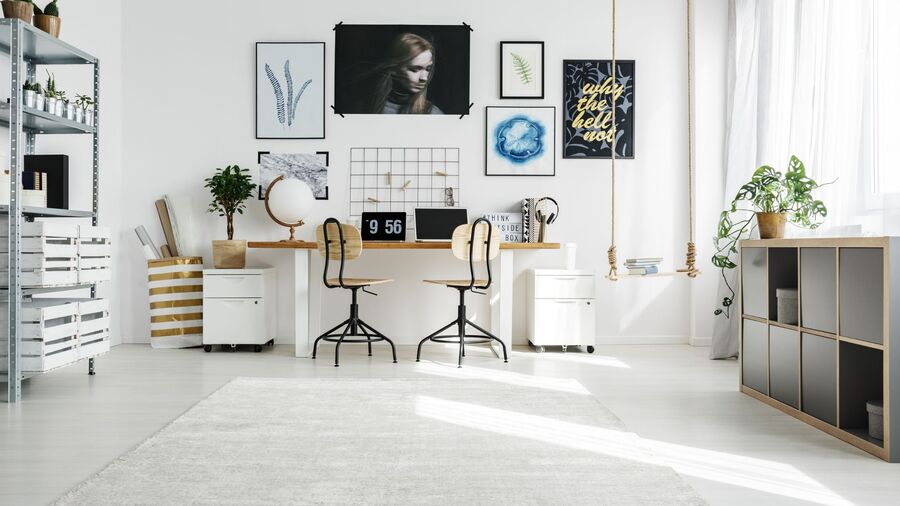 Office Renovation Cost
The basic remodeled office costs the least, from around $50 to $100 per square foot. The lower price range for this project presumes that you already have the size and orientation you like. With a simple office remodel, you're looking to update the flooring, repair drywall, repaint, update the lighting and possibly add an outlet or two. If you want to add a window or build a custom closet, you can expect to pay on the higher end of the range. If you already have office furniture that you like, as well as a custom closet organization that works for you, you may pay less.
Bedroom to Home Office Conversion
Converting a bedroom into a home office is a popular project, especially if you have a guest room that isn't getting enough use. This project ranges from $50 to $150 per square foot because it all depends on what you're starting with. If you are simply trying to convert an existing bedroom and you aren't going to relocate walls or change the windows, your estimate will probably run on the lower end of the range. You'll get new flooring, lighting, closet organization, and furniture, but not much else. By comparison, if you're planning to turn a bedroom-bathroom suite on the ground floor into a place where you can work and see clients, you can plan for more. Bathroom remodel costs for this project start at around $25,000.
Basement Home Office Remodel
A basement home office remodel costs $50 to $200 per square foot, which is a bit higher than the cost to remodel a basement. Turning your basement into a home office may be just the ticket to give you more room to spread out, and possibly interact with clients or employees without interrupting the flow of the rest of the house. If you currently have an unfinished basement, you can expect to pay $15 to $50 per square foot just to get it to the place where you can design your perfect home office. Add another $50 to $100 square feet for features including:
Bathroom addition
Client waiting area
Smart home automation
Glass walls
Logos and signage
Full walk-out
For a 1,000 square-foot basement, you may pay $50,000 to $200,000.
Commercial Office Remodeling
If you're planning to relocate your business to your home space, you'll pay $50 to $250 per square foot. This project has a pretty wide range to reflect the different ways homeowners might create a commercial office at home. You'll probably need to add or renovate a bathroom, which costs $25,000 to $50,000 in most cases. You might want to add a small kitchen or break room, at $20,000 to $50,000. If you need to extend the footprint of your home with a bump-out or more, you'll pay on the higher end of the range.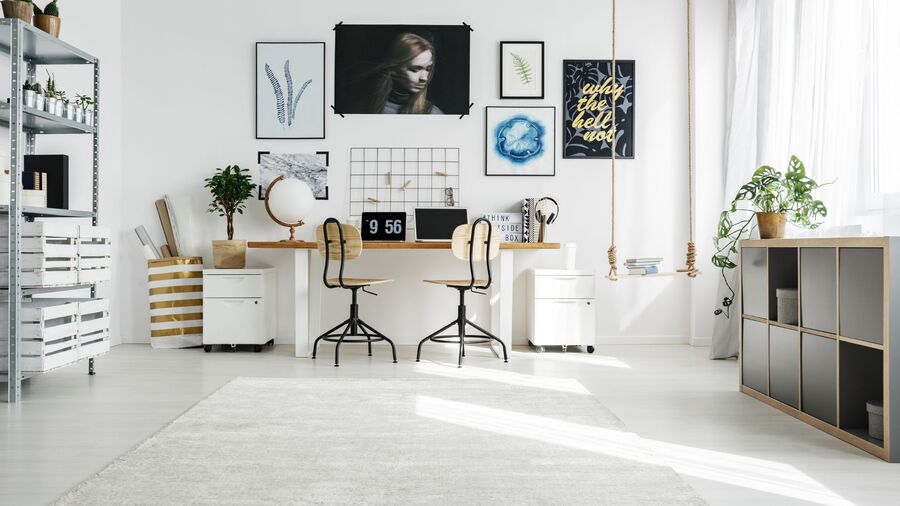 Home Office Addition
Home additions cost $150 to $300 per square foot, including home offices. Sometimes, the current footprint of your home doesn't accommodate your home office needs, which makes an addition more practical. The higher amount comes from the fact that you're building something completely new from nothing, unlike renovating an existing part of your home structure. The price you pay depends on the square footage and the location of the addition. For example, second-floor additions cost more because you have to build up and ensure that the structure below can support it. But in exchange, you can have a home office space that is perfectly customized to your needs, allowing you to stay close to the rest of the home or get some much-needed privacy.
What Will I Pay for Office Remodeling?
It's wise to remember that these price ranges are intended to give homeowners a broad sense of what they can expect to pay. If you want to know exactly what your project will cost, you'll need to request an estimate from an experienced contractor. At Fine Home Contracting, we think it's important to find a contractor you can trust to create a quality home office you'll be glad to use every day. You can check out our free Home Office Remodeling Guide or contact us to request more information or talk about your remodeling project.