Kitchens are the heart of the home, where families gather to cook, eat, and spend quality time together. Advances in kitchen design and technology have led to a wide range of luxury appliances that make cooking easier, more efficient, and more enjoyable. These functional additions cater to high-end homes and busy lifestyles. Read on to discover kitchen appliances you won't believe you cooked without!
A garbage disposal is an electrically powered device installed under the kitchen sink that shreds food waste into tiny particles that can pass through plumbing. Garbage disposals are extremely popular for the added convenience of having waste disposal available within your kitchen triangle, without having to walk away to a garbage can or deal with cumbersome undercabinet trash cans.
Advanced features to look for are multiple grind stages, quiet operation, and systems to handle bones or large amounts of waste. Top brands like Whirlpool, InSinkErator, and Waste King offer excellent reliability and power.
The main benefits of garbage disposals include: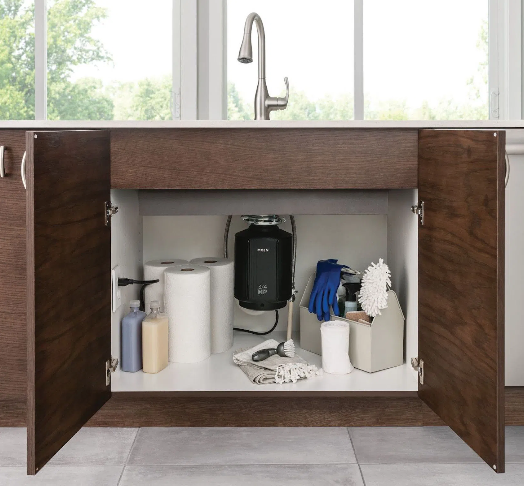 A pot filler is a faucet mounted to the wall behind the stove designed specifically for easily filling large pots with water.
Pot fillers feature adjustable swing arms and high water flow rates. Look for solid brass construction and finishes like polished chrome or bronze. Brands like Delta, Kohler, and Grohe offer high-end pot filler models. Consider professional installation.
Benefits of pot filler faucets include: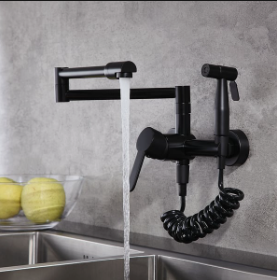 Advanced features include multiple fan speeds, built-in filters, and configuration options like pull-out or retractable vents. Make sure to account for required ductwork. Miele, Thermador, and JennAir brand downdraft models offer strong performance at different price points, and tend to be the most commonly purchased brands for residential installs.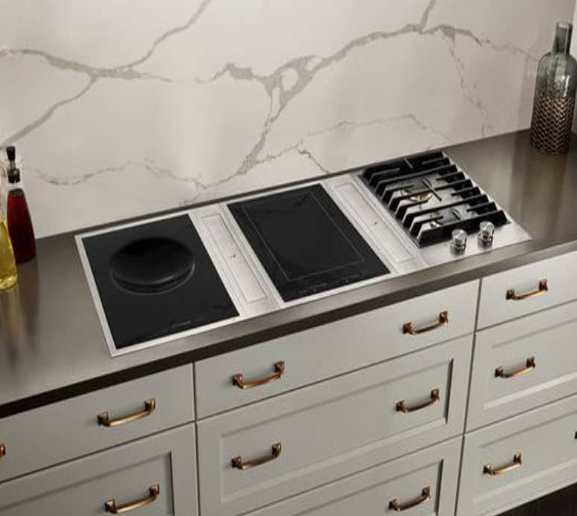 Undercounter Refrigeration
Undercounter refrigerators are compact refrigerators designed to be installed in lower cabinetry for discrete, accessible refrigeration. Common uses include as a wine or beer cooler, standalone vegetable crispers, and separate fringes for guests and entertaining.
Look for customizable sizes and paneling options to match your cabinets. Integrated design, quiet operation, and temperature control features allow seamless integration. Top brands include KitchenAid, Marvel, and Sub-Zero.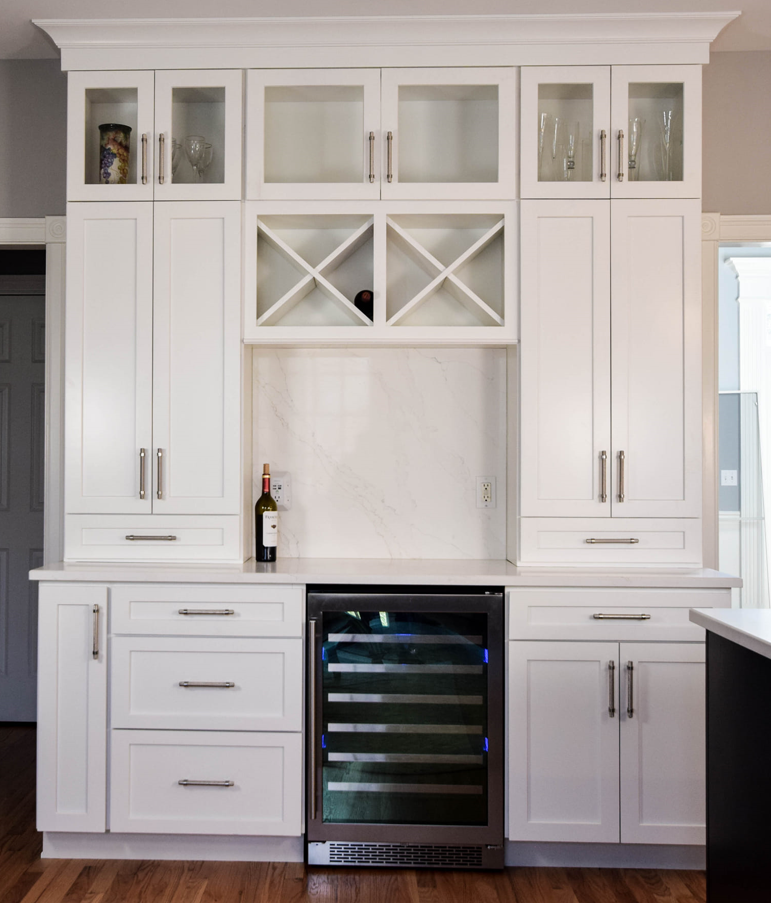 Warming drawers are built-in appliances that keep foods warm at low temperatures.
Additional options for drawer-mounted appliances include undercabinet microwaves and convection ovens, some of which also double as a warming drawer. If you're looking for a multifunctional addition to your kitchen, these drawers are a great choice.
Features like an adjustable thermostat, timer settings, and interior lighting allow precise temperature control. Warming drawers from brands like GE, Bosch, and Fisher & Paykel can be installed inline with lower cabinets. Use for anything from holding finished dishes to warming oven-safe plates and towels.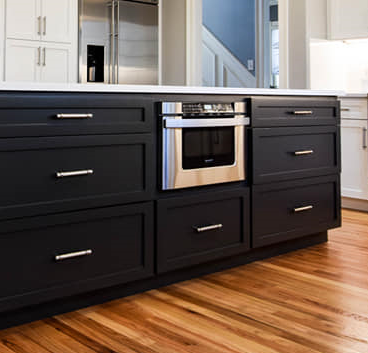 Undercabinet lighting illuminates countertop prep areas using strips or pucks mounted underneath wall cabinets.
Look for dimmable, energy-efficient LED lighting. Hardwired or plug-in options available. Install under upper cabinets to provide directed task lighting onto countertops. Brands like Kichler, Amerlux, and Xenon offer high-quality undercabinet lighting in different form factors and color options.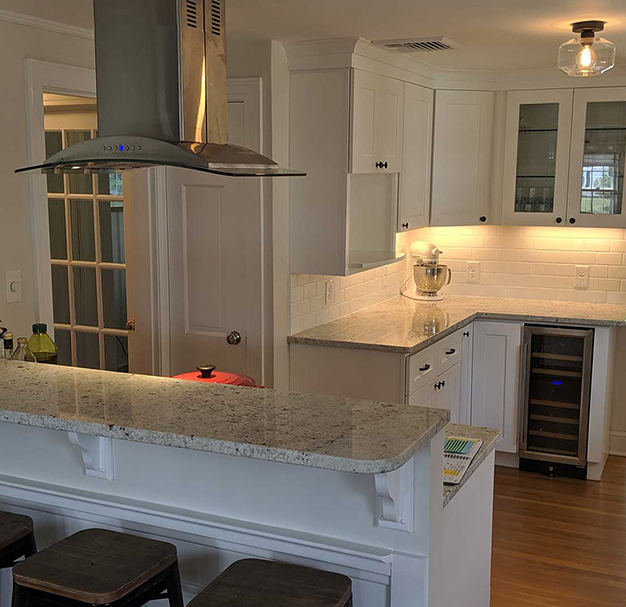 Kitchen design continues to evolve with innovative appliances that make cooking easier and more enjoyable. From pot filler faucets for effortless filling to undercounter refrigerators for specialized storage, luxury kitchen add-ons cater to convenience and aesthetics. Consider features like adjustable temperature controls, quiet operation, and durable construction designed to complement your cooking. With the right appliances in place, you can craft your dream kitchen that amazes guests and turns DIY family meals into delightful experiences. Fit your kitchen with the latest functional gadgets and you'll wonder how you ever cooked without them!
FAQ