Cooks and foodies, this one's for you! Get tips for designing the ultimate chef-centric kitchen in Connecticut including key features like spacious countertops, high-end appliances, lots of storage, easy cleanup, and more.
Determine Your Budget
The first and most important step in designing your dream chef's kitchen is determining your overall budget. This will shape the entire scope of the remodel and guide all material and finish selections. Having a clear sense of your budget from the start will prevent unwanted surprises or cost overruns later down the road.
Have an open and honest discussion with your contractor early on about your budget constraints and what you can compromise on if needed. Scope creep is a huge challenge with any remodel as exciting new design ideas emerge and it's easy to keep adding on "must-haves." To avoid going over your budget, really focus the design plans on your absolute highest priority features and the amenities you cannot live without.
When first interviewing potential contractors, make sure to get very detailed quotes from each outlining the total projected costs for the full design development, required labor, all construction materials, high-end appliances, new fixtures, delivery fees, and any other expenses needed to complete the kitchen remodel. Carefully compare quotes line-by-line to find the best value for the level of quality and service you desire.
Elements of a Chef's Kitchen
Remodeling with the goal of having a professional kitchen requires developing a clearly defined design early into your remodel. The final layout of your kitchen triangle, as well as it's distance from supplementary appliances will heavily impact your kitchen's usability. It's also important to decide on key design motifs that you want the room centered around. Here's a few major features to think over early in the process.
Smart Technology for Kitchens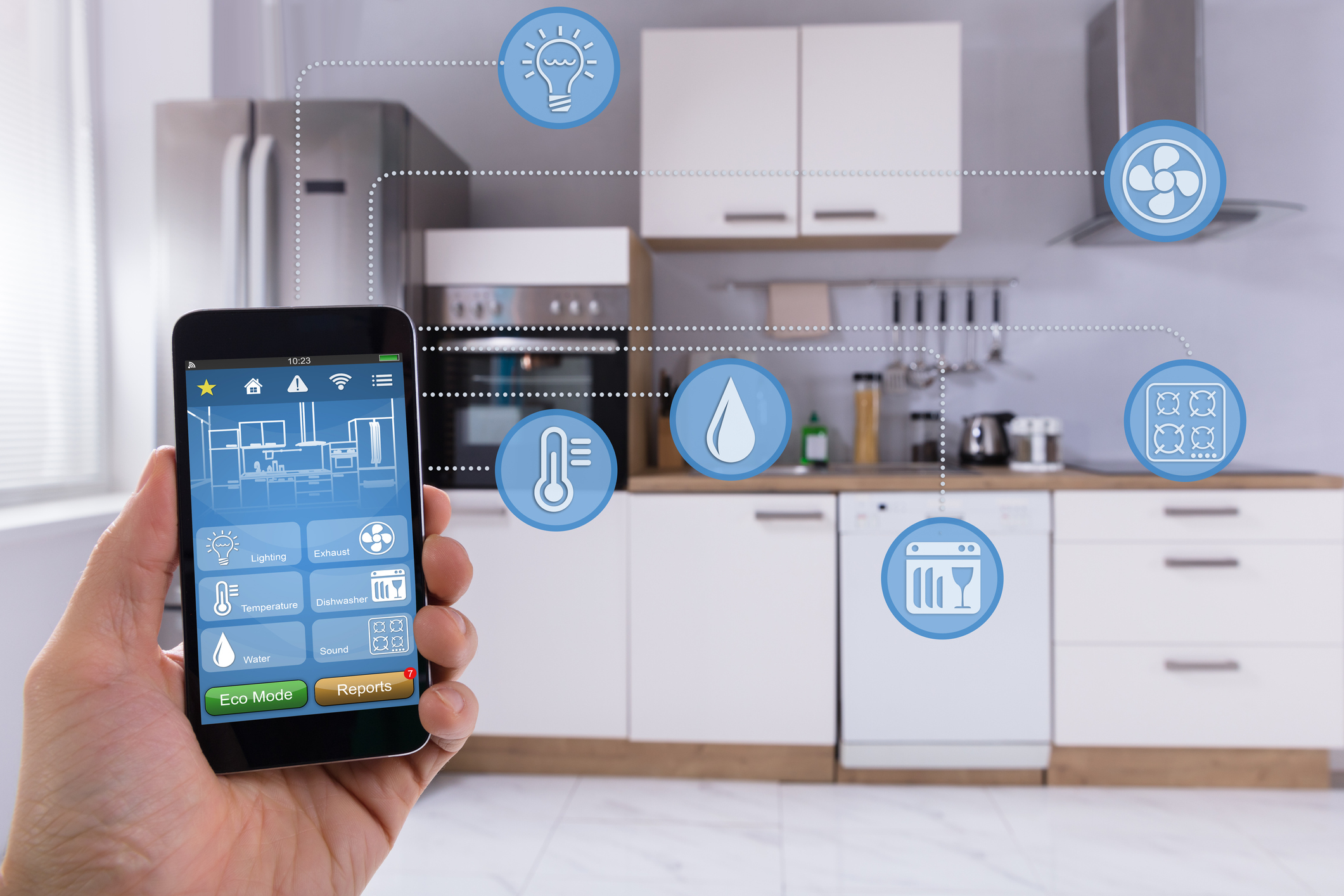 Automating key kitchen features can maximize convenience and add a WOW factor to your kitchen. Consider these clever tech upgrades:
Design Tips and Inspiration
Get Inspired: Our Recent Kitchens
liam_c_wp
2023-07-05T19:14:37+00:00
This Renovation in Old Saybrook, CT focused on adding a functional large island to ...
Tips for Finding a Contractor
Work with the Right Contractor
A quality contractor makes the remodel process smooth. Do your homework to find one that fits your project.
Get Referrals and Check Reviews
Ask friends for recommendations. Search online reviews and verify licensing and insurance. Visit previous project sites when possible.
Interview Potential Contractors
Get a feel for their communication style and expertise. Make sure they listen to your goals and offer realistic guidance. Compare bids.
Verify Credentials and Experience
Look for expertise specifically with kitchen remodels. Check references and licenses. Ensure they carry workers compensation and liability insurance.
With careful planning and smart choices, you can create your Connecticut dream kitchen. Define your needs, select top-notch materials and appliances, and infuse your own style. With the right contractor, the process will go smoothly from start to finish. Bon appétit!
FAQ