One of the most popular wish list items I'm asked to include in a kitchen design is a free-standing island, usually with seating. But can an island fit in your space?
Most homeowners would love the additional counter space for food prep, and storage solutions an island offers. It's also a beautiful way to highlight your new granite or quartz countertop. And with an overhang to pull up several chairs, islands create a casual atmosphere to entertain, feed the kids, use your laptop… all in close proximity to the "working area" of your kitchen.
If you have an island now, you already know these benefits. However, many older homes do not… You may want an island included in your renovation, but how will you know if one would fit your existing floor plan? If your existing floor plan is small, what changes are needed to create space allowing for a functional island? And are there any economical alternatives?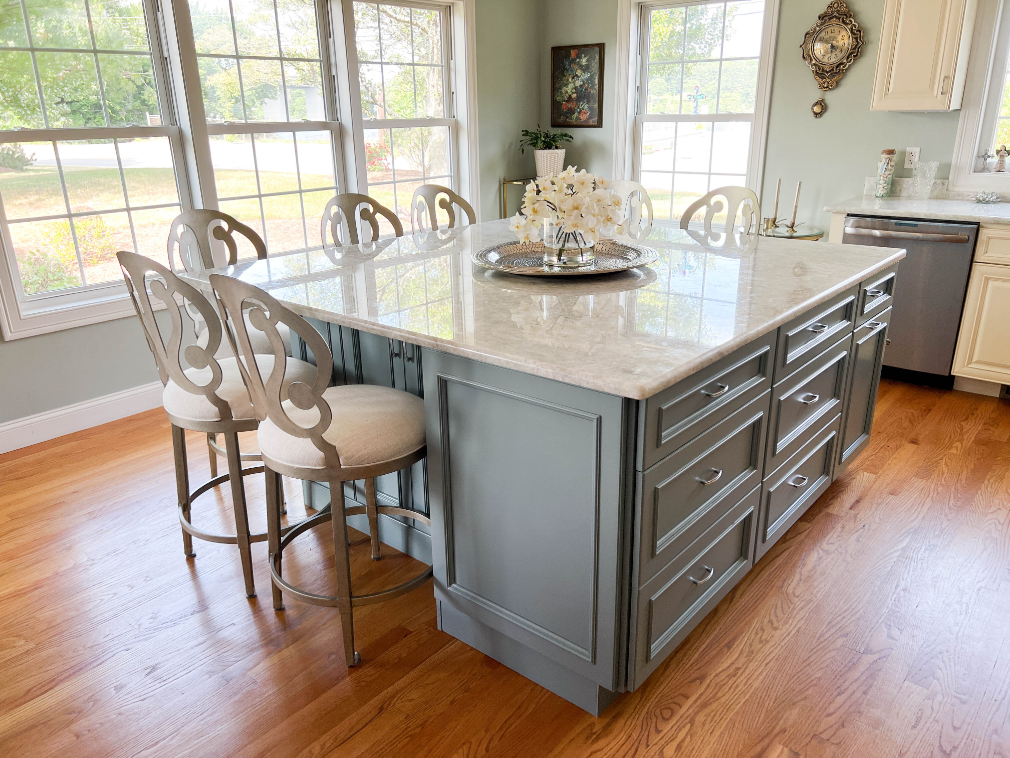 Measuring for an Island
From a practical standpoint, the size of your kitchen will determine whether an island is a possibility. And being that an island is free-standing, it needs enough clearance on each side for people to pass freely.
There is a golden rule when it comes to figuring out size and placement. As per code, and with comfortable spacing in mind, you need a minimum of 36-inches/ 3-feet from your island to any other cabinets or exposed wall. Now while 3-ft is the minimum, 4 to 4.5-ft is ideal… This is to preserve the flow of movement and avoid creating any cramped spaces. Additionally, if your refrigerator or dishwasher opens into the island, you may want more room to accommodate them.
When I measure a kitchen for an upgrade, I use this standard to determine if an island can fit, and how large we can actually make it. I've included an example visual for reference.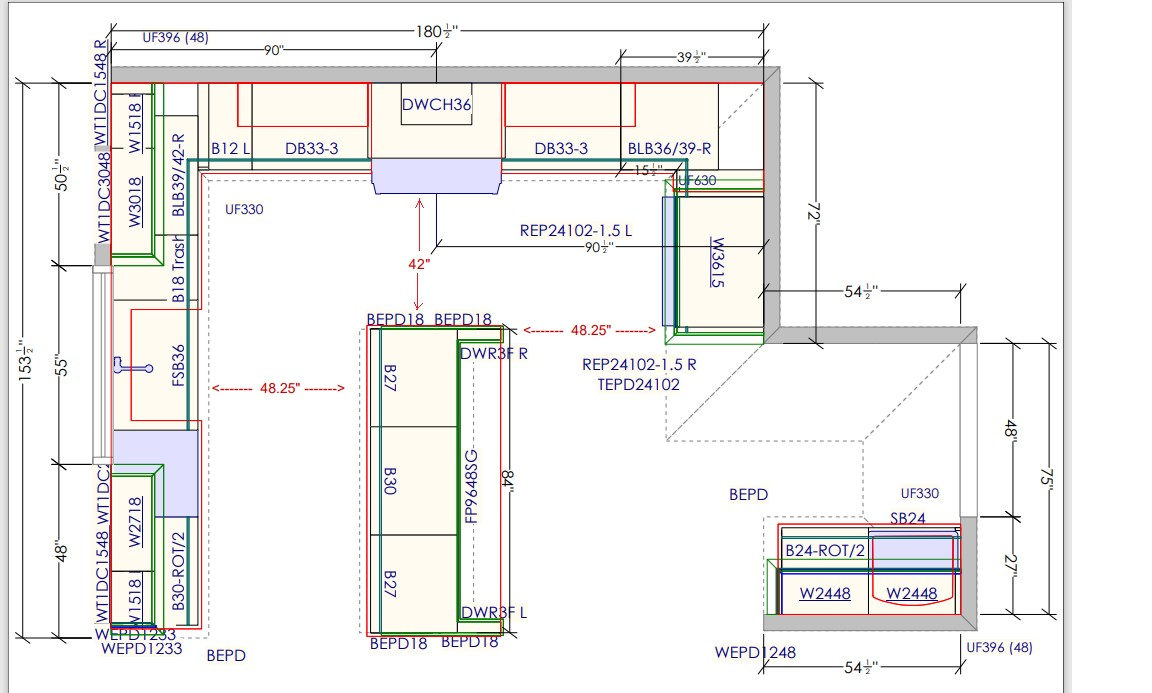 An island won't fit my existing floor plan, but I'm willing to make big changes!
If having a functional island with seating in your Kitchen is something you've been dreaming of, and you refuse to be limited by your existing floor plan, fear not! You may have a wall that can come down. Load-bearing or not, our contractors can open up this wall allowing for…. drumroll… an extended Kitchen! That's right – more space, an upgraded layout, and best of all, that island or large dining area you've always dreamed of.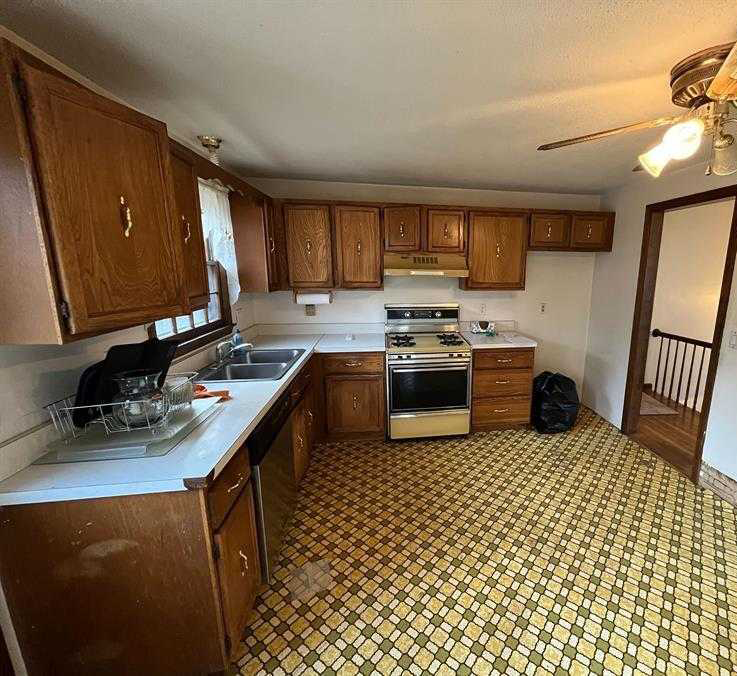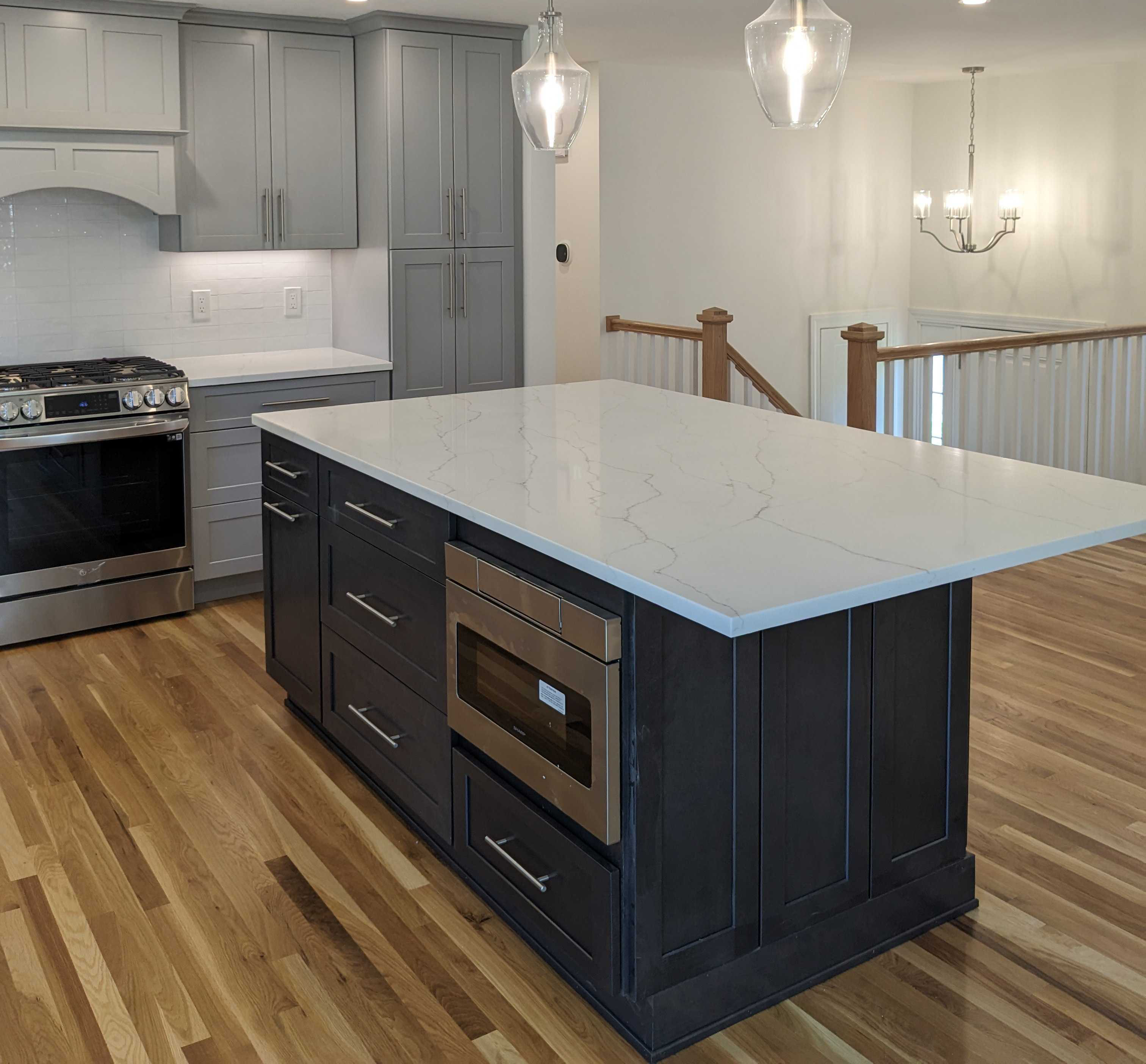 Island Alternatives
If taking down that wall isn't in the cards right now, and an island won't fit within your existing space, what can you do instead? One option is a peninsula.
A kitchen peninsula is similar to an island in that it provides additional counter space. The difference is that a peninsula is an extension of the existing cabinets and counters, rather than a free-standing installation with space around it. They are perfect for small spaces, especially galley-style, historical and smaller kitchen footprints where an island isn't an option. Peninsula's are usually more cost-effective than adding a free-standing island, and can still offer additional seating, with an extended countertop.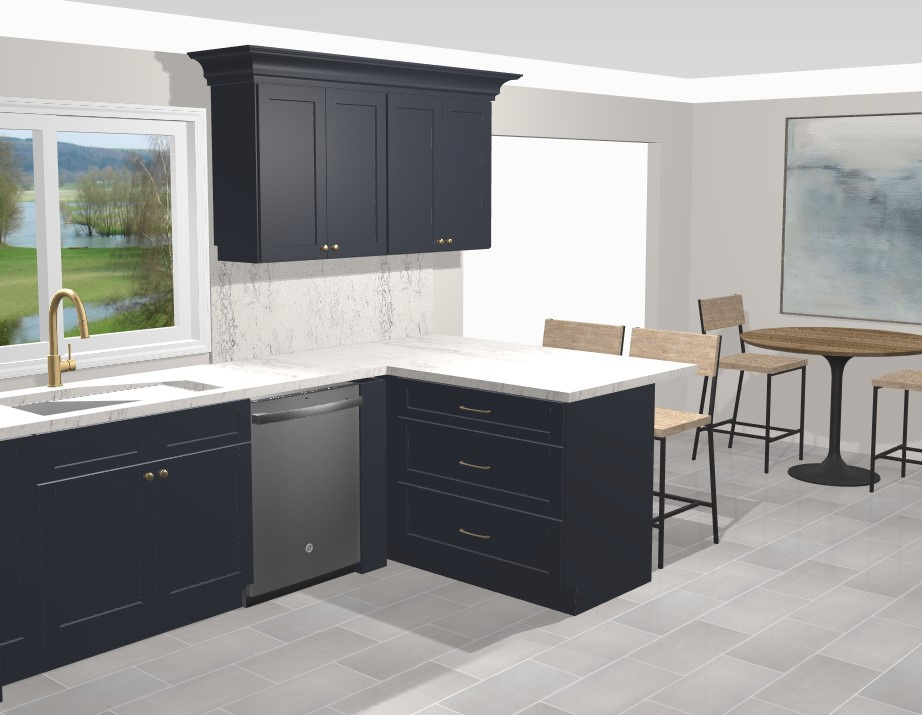 Another option is a rolling island or kitchen cart. This is the most economical option to create additional counter and storage space in a small kitchen. Because they are often portable, you are not required to use the 3-ft rule, as is per code with an island. You can just roll your cart in and out of the space as needed (they usually come with breaks so as not to move while using them). You can match your cabinets or select a pop of color. Many come with butcherblock tops, so you can prep food right on them. Some even come with a drop leaf to pull up a stool. You can find a good selection of these carts on Wayfair, Amazon, and Target, just to name a few.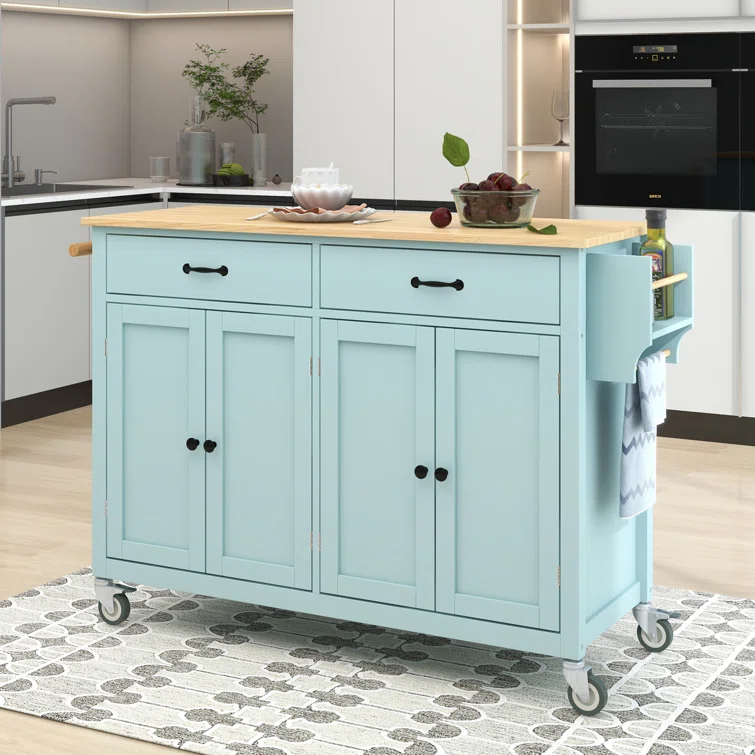 How Should You Proceed?
If you're interested in adding counter and storage space while enhancing the look of your kitchen, just know there is always a solution! And the professionals at Fine Home Contracting are eager to help you with creative and personalized solutions for every facet of your home renovation project. From conception through design and installation, we provide one-stop shopping for all of your remodeling needs. Please reach out to us to schedule your free in-home evaluation!
About The Author:
Stephanie Stromberg is an Interior Designer who's been practicing residential and commercial design in Connecticut since 2006. Showing artistic talent from an early age, Stephanie uses her "gift of visualization" to help problem solve, making the most out of any space while helping her clients express their individual taste.
With an expertise in Kitchen, Bath, and Addition Design, Stephanie can assist with every facet of your remodeling project. From conception through fixture selection and 3D renderings, you're in great hands. Please feel free to reach out!