The holidays may not feel like they are right around the corner, but they'll be here before you know it. If you're gearing up for a holiday season and you want your kitchen to keep up with all your plans, you should be starting to prepare right now. Follow our tips to understand what you can expect from your kitchen remodel schedule, cost, and features you'll be glad to have.
What Should You Not Forget When Remodeling a Kitchen?
When you want to remodel your kitchen on a timeline, you need to make sure that you include all the elements that will make your kitchen easy to use and stress-free to clean. We've included a list of features that you should remember when you start brainstorming ideas for your kitchen remodel in Connecticut.
Storage
One of the things homeowners often forget is storage. Storage is a necessity. Make a list of all the things you'll need to keep in your kitchen regularly, including:
• Dishware and eating utensils
• Glassware
• Cooking tools
• Small appliances
• Shelf-stable foods
Decluttering or thinning down what you have is a great skill to build, but you shouldn't have to do it just to make everything fit in your new kitchen in Watertown. From the beginning, the kitchen should hold everything you have.
Transition Spaces
Your Southington kitchen is the hub of your home. You might start there and move directly to the dining room, home office, living area, patio and more. It needs transitional spaces so that the flow feels natural, not an abrupt shift from one design approach to another. Transitions can be functional, and you may want to create staging areas that you can use for serving a meal to your party. Otherwise, incorporating design elements from both rooms into the transition makes the kitchen fit in with the rest of the house, even if you decide to open it up.
Double Ovens
If you've never had a double oven, you don't know what you are missing. Holidays are an excellent time to put on a huge spread, but if you want all the food ready at the start, you may need to roast or bake in tandem. A double oven gives you twice the space. If you find that checking on the pies already gives you a painful twinge, the ability to build up can save your aching back.
Holiday Kitchen Cabinets
It's not a bad idea to think about how you will store and access all the items that you like to use around the holidays and other seasonal gatherings. Even if you only need to get them out a few times a year, finding the right place for them is important for your ability to prepare for a big party.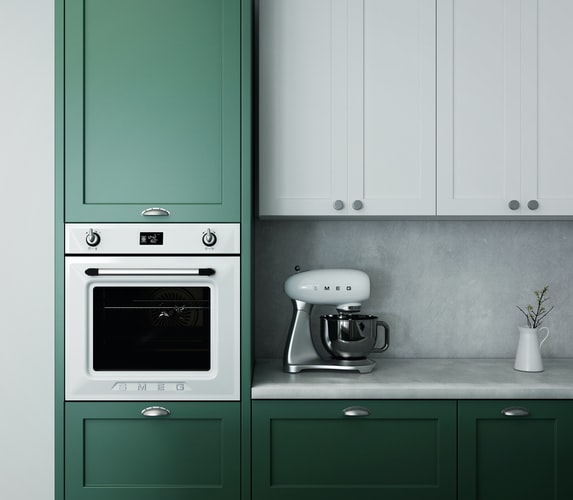 Lighting
Lighting might seem like an afterthought for your kitchen, but you'll need it now more than ever. The right kind of lighting sets an appropriate mood, whether you're disinfecting all the countertops in the morning or sitting down with a pint of ice cream at midnight. You'll need a combination of ambient, task, and accent lighting to stay safe and focused.
Wondering how you can incorporate style and function into your Southbury kitchen? Follow our professional lighting tips.
Floors
Like lighting, it is easy to forget about the flooring. The best flooring for the kitchen is comfortable for standing during long periods, relatively easy to clean, and holds up to high traffic. Although tile is a popular option, we're happy to help you choose from a wide selection of options. Any of them will look current in your Newtown kitchen without compromising function.
What Is the Average Time Frame for a Kitchen Remodel?
Once you hear that the average kitchen remodel takes about two months, you might think you have plenty of time. Of course, the timeline for a home remodel depends on several factors, including the season and the time your design team needs to prepare. Great contractors fill up their schedules quickly, and the months leading to the holidays can be very busy. As such, you are better off looking for a contractor and getting on the schedule as early as you can, particularly if you plan to use your kitchen by a specific date.
Can You Stay in Your House During a Kitchen Remodel?
Whether to stay in your home or relocate temporarily during a remodel is a big question for a lot of homeowners. Some remodeling projects, like a second-story addition, practically require you to move out for the short term. With the kitchen, it's a bit murkier. If your kitchen is the hub of your home and you run most of the house from there, you might struggle to manage the household without it. By comparison, if you have a spacious house and the ability to make a kitchenette in another space (or if you already have one), you might be able to make do. In our experience, most people are happier to find a short-term rental for at least a few weeks during construction.
How Much Does It Cost to Have Someone Redesign Your Kitchen?
The cost of a kitchen remodel in Cheshire ranges from $50,000 to $150,000 for most projects. This range includes all the basics, like new flooring, lighting, and appliances. The more you pay, the more flexibility you have in expanding the size of the kitchen or dramatically changing the flow.
If you want to make your kitchen look the most beautiful for the holidays this year, you've got to start right away. Check out our consultation process to learn how we provide all the details you need to make the right choice. And when you're ready, contact us to get started.