Kitchen remodels are no small investment! A typical kitchen remodel will improve your life at home, boost your home's value, and make your home more attractive to buyers, if you should decide to sell. There's nothing quite like a kitchen remodel to put the family cook in a good mood. With energy-efficient appliances, an improved layout for cooking and mingling with family members, and a more beautiful appearance overall, your kitchen will never look or perform better as it does after a renovation.
If you plan to remodel your kitchen sometime in the coming months, start by making a budget. Knowing how much kitchen remodels typically cost can help you with this process.
Average Cost of Kitchen Remodeling Connecticut
The average cost of a kitchen remodel in Connecticut depends on the type of work that needs to be done. In fact, you can tailor your project to your budget. If you're on a tight budget, minor remodels deliver good bang for the buck, without breaking the bank. If you're not on a tight budget, then a major remodel can change the way you work in your kitchen.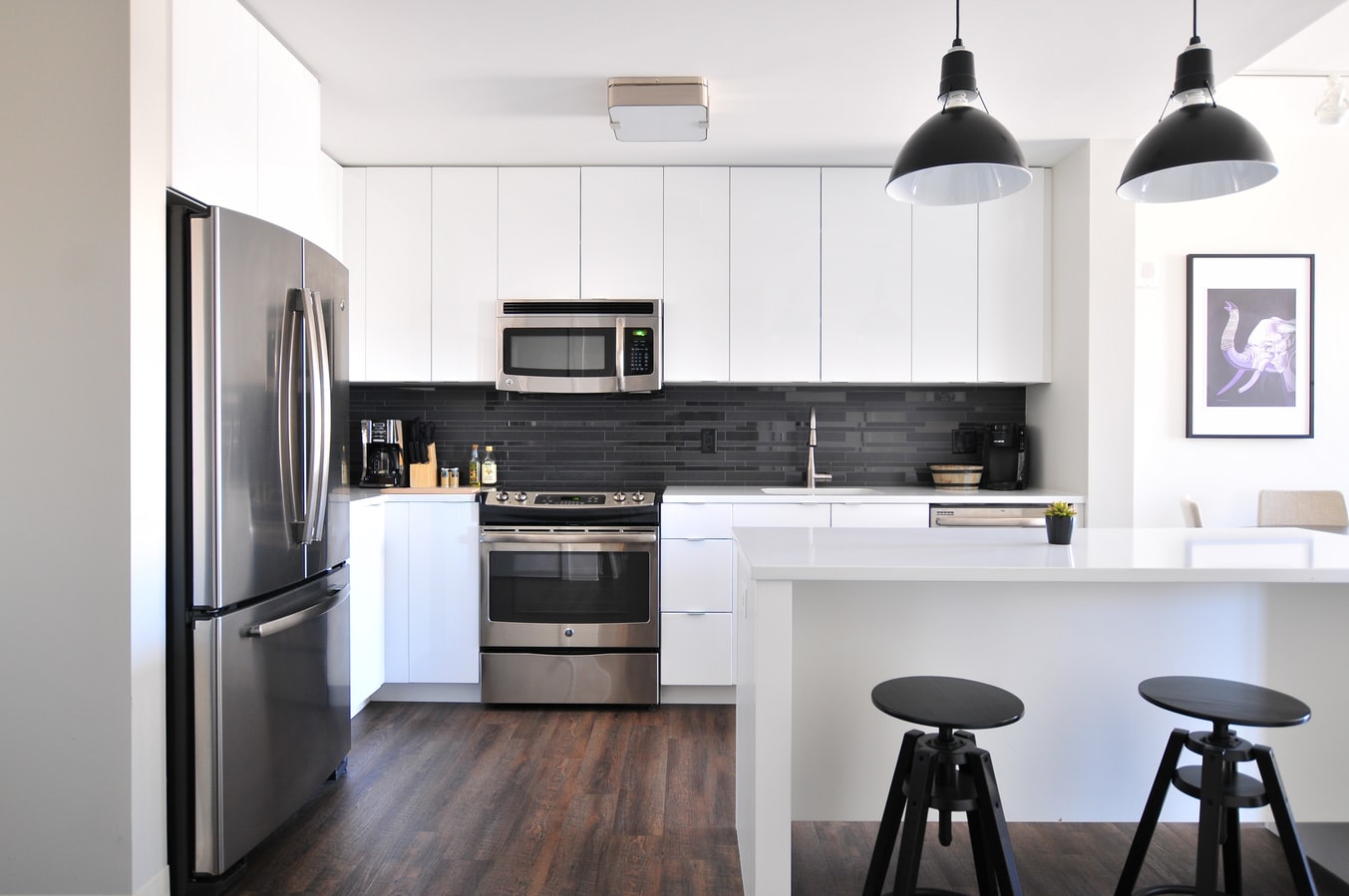 Minor Mid-Range Kitchen Remodel
During a minor mid-range kitchen remodel, homeowners focus on high-value, low-cost tasks that can make all the difference. Rather than replacing their kitchen cabinets, for example, they'll replace the cabinet doors and keep the boxes. During this type of remodel, homeowners might replace their cooktop and refrigerator, install new laminate countertops, and replace their refrigerator with a new energy-efficient model. Flooring gets replaced during this type of remodeling. The job is finished with new paint and trim.
At the end of a mid-range kitchen remodel, space looks all new and completely transformed, but the layout is the same, and the fixtures remain in the same place. Minor kitchen remodels solve some basic problems by replacing old, defective appliances and by making the kitchen more beautiful and easier to clean.
Approximate cost: $50,000, ROI 71%
Major Kitchen Remodel
Like a minor kitchen remodel, a major remodel involves the replacement of the counters and floors, the replacement of the stove, refrigerator, and so on. The paint is upgraded and trims replaced. A major remodel also includes replacement of the cabinets, replacement of the other kitchen appliances including garbage disposal, dishwasher, and built-in microwave. The sink is replaced as is the faucet, and a kitchen island installed. In a major upscale upgrade, new plumbing may be installed for a task sink, layout may be changed to ensure total functionality in the kitchen, and high-end appliances are installed.
When this type of remodeling is finished, the kitchen is a different place entirely. It's easier to use, more beautiful to behold, and exponentially more functional than before.
Approximate cost major mid-range remodel: $70,100, ROI 53%
Approximate cost major up-scale remodel: $138,800, ROI 51%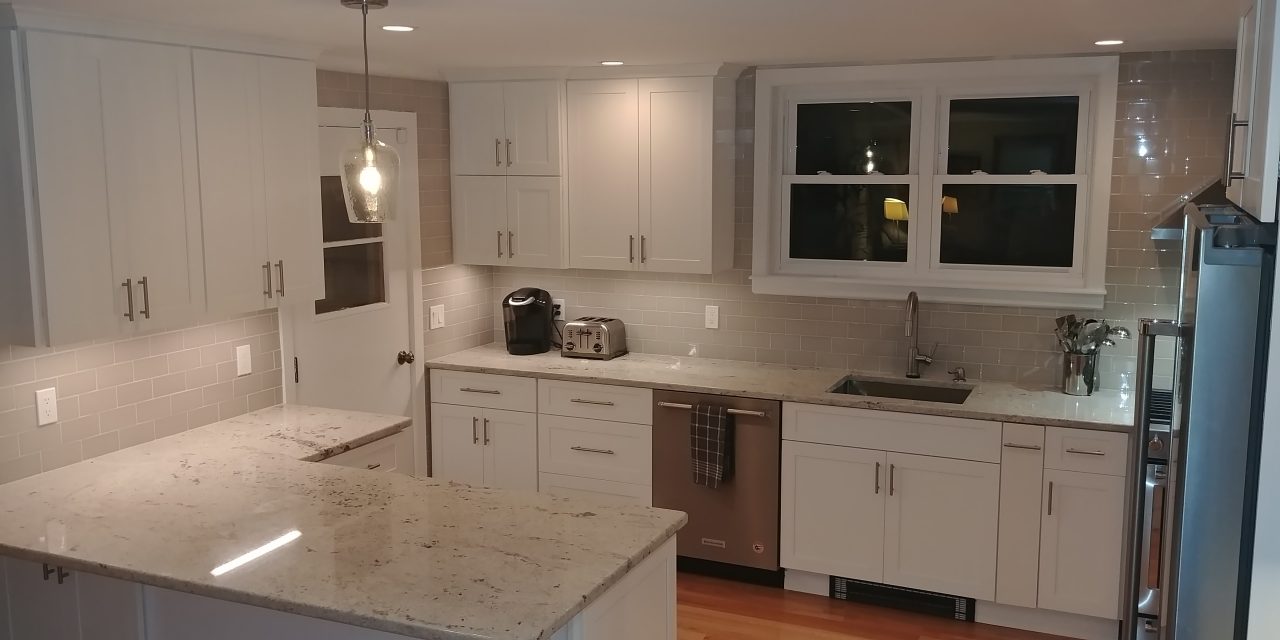 Other Factors That Affect Cost
So, while the scope of the project certainly does affect the cost, there are other factors to take into consideration. For example, permits – if they are required – can increase costs by hundreds or thousands.
Contractor costs can vary, so shopping around can help you find the best contractor for your job. Remember that the cheapest contractor is unlikely to be the best contractor for you. Low-cost contractors often cut corners in ways that can have financial consequences later. Hire a contractor who will do the job right.
Remodeling Cost Vs Value
You may have noticed that the return on investment goes down as the cost of the remodel goes up. This is because home buyers will only pay so much more for a new kitchen. The best way to increase your home's value and get the best return on investment for your kitchen remodel is to control your costs and make low-cost changes that dramatically affect your home's value. (put in my source)
Cost of Kitchen Addition in Connecticut
If your kitchen isn't large enough, then there's only so much that a major kitchen remodel can fix. Adding 200 square feet to your kitchen can give you the space you need to install a kitchen island, make more floor space for cooking and visiting with members of your household, and may even provide you with enough room for an eat-in option, or a breakfast nook.
The cost to add space to your kitchen depends a lot on whether you have to change the footprint of your home. Bump-outs are a slightly lower cost option that can still add 50 square feet of space, providing room for more cabinets, a kitchen island, or a small table for eating.
Expect to spend between $48,000 and $95,000 to add about 200 square feet to your kitchen – less for a bump-out.
Tips to Control Costs When Remodeling Your Connecticut Kitchen
Kitchen remodels can be affordable! There are many things you can do to reduce the cost of your Connecticut kitchen remodel if you're on a budget.
Vet several contractors before choosing the right one. Doing this will help you choose the contractor who offers the best value for the price.
Plan your kitchen remodel well in advance. The more time you have to shop around, the easier it will be to find materials and fixtures for a price you can afford.
Shop around for the right lender. Find a reputable lender that offers competitive rates.
Perform high-value, low-cost improvements. This includes replacing the flooring and painting the walls. These changes are dramatic but not necessarily that expensive.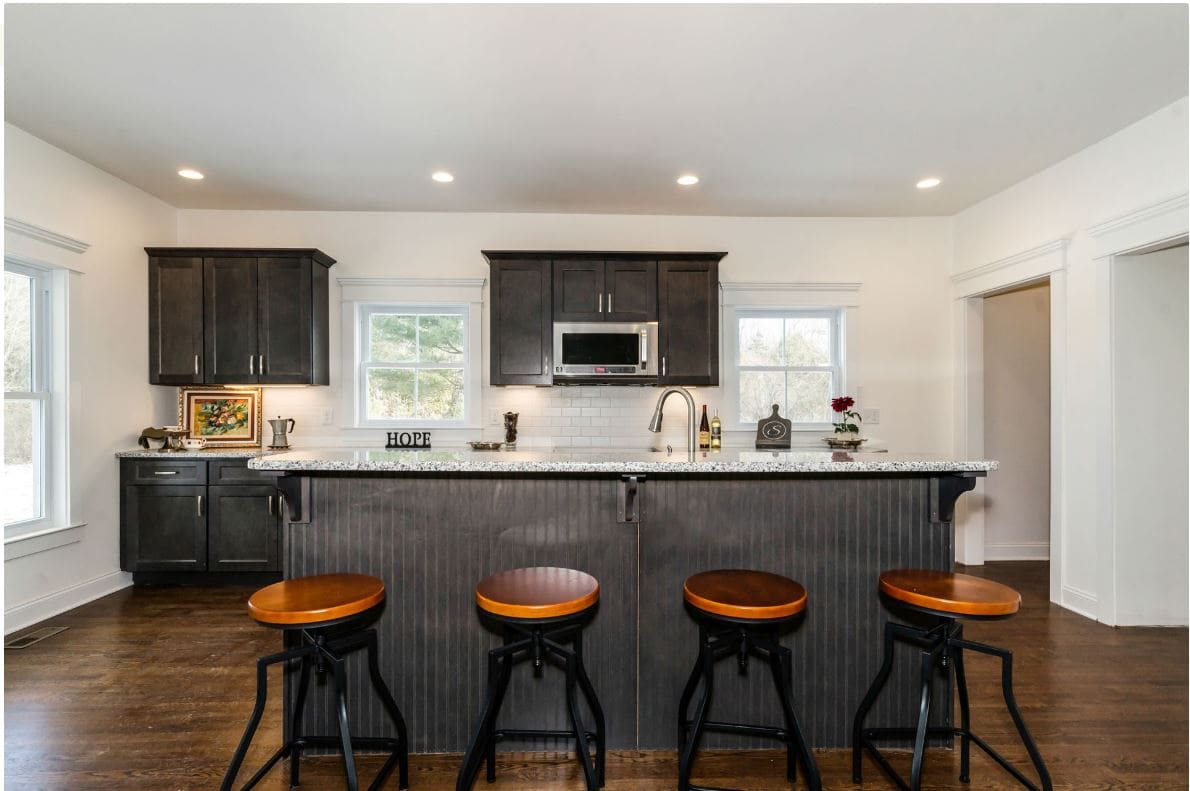 Work With Your Contractor To Determine Kitchen Remodel CT Cost
There's nothing quite like redoing your kitchen. Once you're done, you'll never look at your kitchen the same again. Contact a kitchen builder and remodeler from Fine Home Contracting to discuss the cost of your kitchen remodel in Connecticut and start the consultation process.