When you browse through kitchen trends, you may start imagining how they could look in your kitchen in Cheshire or Watertown. But just as soon as you start to fall in love with a color or style, you sometimes realize that it's no longer trending. How do you know what to choose and what to leave out? If you're looking for kitchen design trends to avoid, browse this list for the styles on their way out and a few things you can do instead.
What Are Some Kitchen Trends You Might Regret?
When a trend is really popular, it's easy to see the appeal. Remodeling your kitchen that way makes it look up-to-the-minute. But once the trend fades, all you have is an outdated kitchen that looks progressively worse each year. If you're getting ready for a kitchen remodel in Connecticut, be wary of choosing any of these styles.
1. Monochrome Themes
You knew it was coming, and you might even be glad to see it go. The all-white kitchen is surely out, in favor of two-tone styles and the occasional pop of color. Although white cabinets looked clean and simple, for many homeowners, it was far too difficult to keep them that way.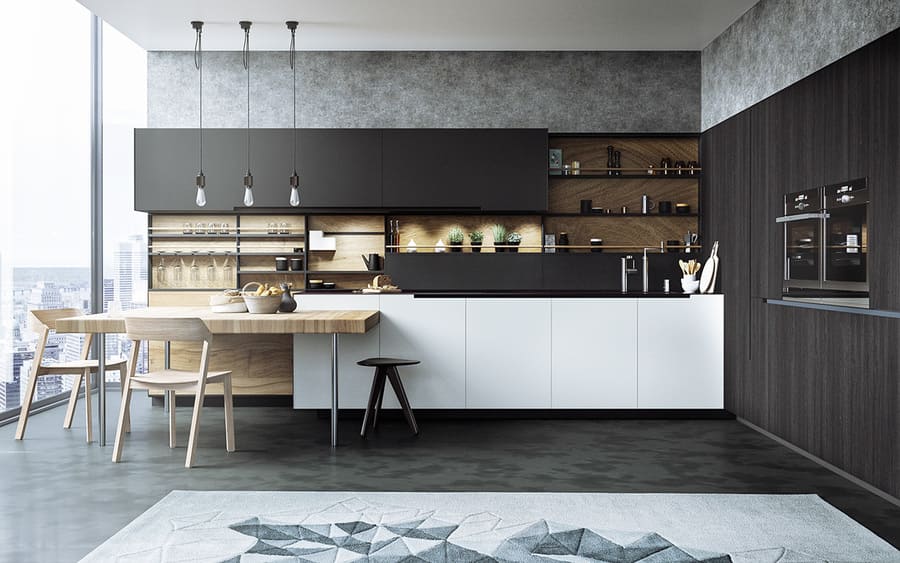 2. Skimpy Backsplashes
For years, you'd walk into a kitchen and see a short strip of backsplash above the countertops. Alas, it was a cost-saving measure that resulted in all kinds of nasty spills and stains on the walls. If you're going to install a backsplash, you need to go all the way up to the cabinets (or the ceiling, if necessary).
Wondering how much a kitchen remodel costs for your Southbury home? We put together some figures to help you get started.
3. Above-the-Range Microwaves
An above-the-range microwave is a pain. It's more expensive, difficult to install, and denies your range the ventilation it needs. Instead, go big and bold with a custom range hood. You can always default to stainless steel hoods, but that functional trend may also be on its way out. For the microwave, consider a nook to make it accessible to the whole family.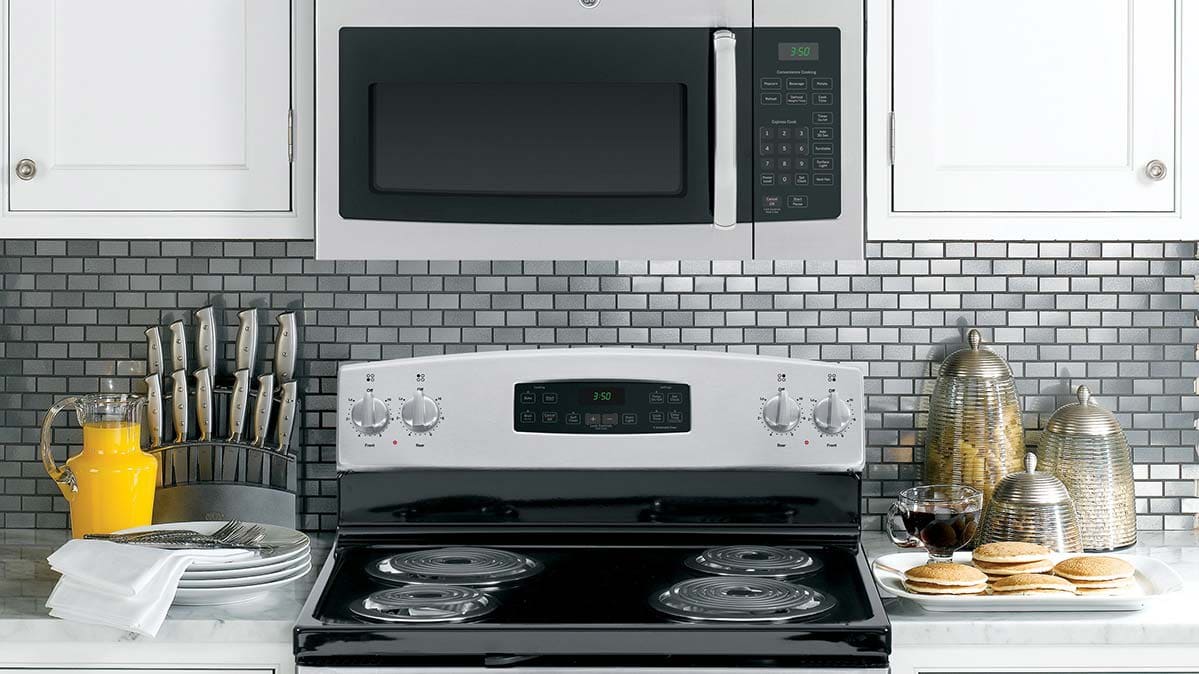 4. Ornate Metal Finishes
While metal is still very big in a Newtown kitchen, ornate metal is definitely one of the outdated trends. These days, people want something understated, to go with European-style cabinets. If you want to keep up, swap out your ornate brass finishes for simple pulls (or none at all).
5. Rustic Styles
While you might still find a few people who are delighted by the country kitchen aesthetic, the rest of society has generally moved on. Ditch the distressed cabinets in favor of a clean coat of paint.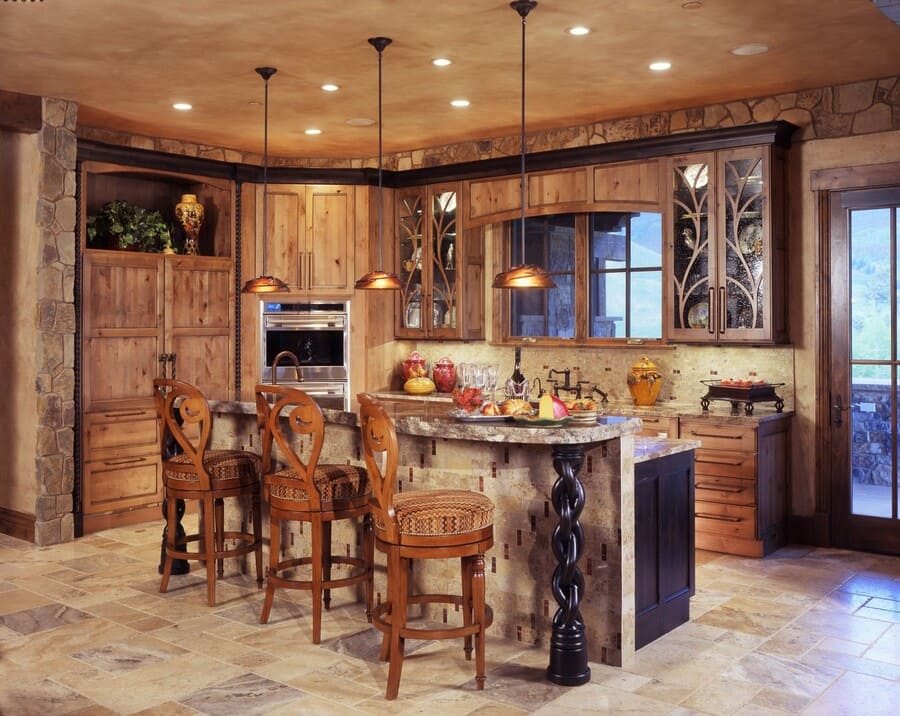 6. Faux Finishes
Creating a faux finish for the walls was an inexpensive way to make the kitchen look more upscale without paying for a backsplash. These days, you can still go bold with the wall designs, but you'll need a regular paint color. Even a good, updated wallpaper will do.
7. Loud Appliances
Bright-colored appliances had a good two or three years, but they're already starting to shift out of favor. A good appliance will last 10 to 15 years, which is more than enough time for trends to change and the equipment to look genuinely out-of-place. You can still have colors for your Southington kitchen, but you'll want to choose something that's easier to rotate out.
8. Open Shelving
Open shelving had the benefit of making everything easy to see at a glance. Turns out a lot of people don't want guests to see everything in the kitchen. Instead of open shelving, choose spacious cabinets that go up to the ceiling.
9. Globe Lights
Globe lights were all the rage for the past few years. But like the trend as it rolled through during the 1970s and 80s, once it's out, it's absolutely out. Try pendant lights in a boxy or unusual shape. Want more professional lighting tips for your Cheshire kitchen? You can find them right here.
Why Are There So Many Outdated Kitchen Trends?
If it feels like this year is ushering out so many kitchen trends that were popular for years, it shouldn't be a surprise. A major world event like a pandemic shifts the way that people use their homes. Spending so much more time at home, and relying on your kitchen more frequently than you did, makes you look at its function with a critical eye. That's why so many homeowners decided to renovate–to make it more suitable for their needs. Many of the trends of the 2010s simply didn't hold up, so they're on their way out.
How to Avoid Outdated Trends in the Kitchen?
If you want to avoid outdated trends in the kitchen, you'll want to start by investing plenty of time and research into your kitchen remodel. It's one of the most important things to consider before remodeling. Avoid pushing for glitzy designs that just emerged in the last year or two, because they'll probably fade out the fastest. Your design team can help you select a layout that works for you, with finishes that will look great now and a decade from now.
What Do You Want in a Kitchen Remodel?
More than anything, you want your kitchen remodel to make the space easy for you to use, with a design that you will grow to love even more over time. Selecting styles based on this year's trends can leave you unsatisfied after a couple of years. That's why, at Fine Home Contracting, our consultation process focuses on what you need from the space, not simply the latest themes. Contact us to find out how we can turn your kitchen into a room you'll want to keep.